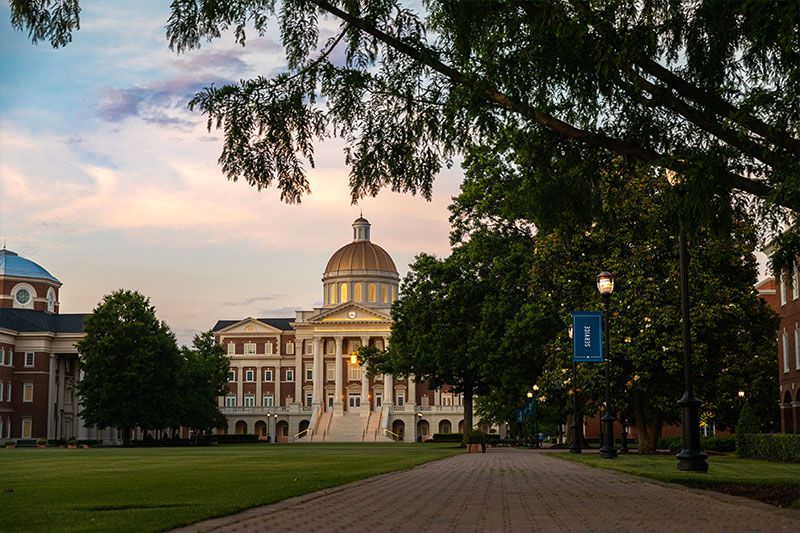 Read time:
---
President Trible sent the following email to students, parents, faculty and staff today.
---
Our efforts for the last several months have focused on reopening our campus this fall by adopting measures that will limit the risk, as much as possible, to our students, faculty and staff of exposure to the COVID-19 virus.
Accordingly, Christopher Newport University will delay the first day of fall classes to Monday, August 31, in response to the current trends of the virus in Hampton Roads and the additional restrictions Governor Northam has implemented in our region by Executive Order 68.
We are delaying the start of classes by two weeks out of an abundance of caution and concern for our students, faculty and staff, but we look forward to welcoming our freshmen and returning students to campus in late August.
While we are fully prepared and excited to welcome our students back into our residence halls and classrooms with numerous measures in place to reduce risk, we are sensitive to the difficult choice of leaving home to reside in a residence hall. Therefore, if any students wish to remain home, we will release them from their on-campus housing contracts without penalty for the fall semester while taking classes.
A decision to opt out of residence hall living does not have to mean a move to fully remote learning. If you remain within commuting distance, you may continue to take in-person classes. However, the Office of the Registrar is prepared to assist students with changes to their course schedules if choosing to remain at home. Online courses are so designated on the schedule of classes. In-person courses also are being live-streamed for those who cannot attend class.
Freshmen and returning students with 9-month contracts planning to live on campus will receive additional information next week regarding rescheduled move-in times. Returning students planning to live on campus who have 10 and 12-month housing contracts may move in as originally scheduled but dining options will be limited until the start of classes.
Information on how to cancel housing contracts and meal plans will be provided early next week. Students who opt out prior to move-in will receive full refunds for room and board payments already made or may apply those payments to their spring 2021 semester expenses.
We look forward to welcoming the staff back on Monday, August 3, and beginning classes in late August. We will continue to monitor the trends of the virus and respond as necessary should conditions change.
---