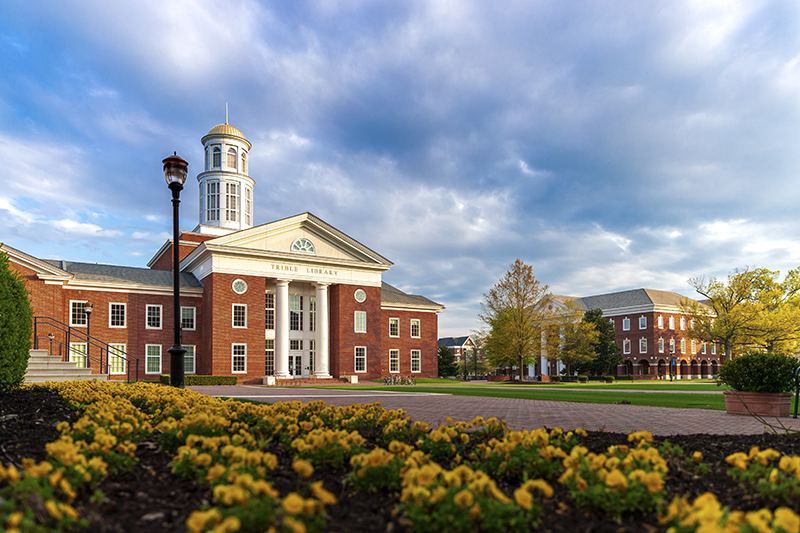 Read time:
---
Students praise their quality of life on campus, the beauty of their residence halls and their commitment to community service in new Princeton Review rankings.
Christopher Newport is ranked one of the nation's best 386 colleges, one of the best in the Southeast and one of the nation's best values. It is also ranked among the nation's top 20 universities in these categories:
Best Quality of Life (#20)
Most Engaged in Community Service (#14)
Best College Dorms (#8)
"Quality of life encompasses every aspect of how students live and learn at Christopher Newport," said President Paul Trible. "We are pleased and proud to see that our own students are so enthusiastic about their day-to-day lives here."
The rankings are included in the 2021 edition of Princeton Review's "The Best 386 Colleges." The book highlights institutions selected as among the best of the nation's 3,000 four-year colleges and universities.
The publisher chooses the colleges based on data it annually collects from administrators about their institutions' academic offerings. In the "Top 20" rankings, the Princeton Review considers data it gathers from its surveys of college students who rate and report on various aspects of their campus and community experiences.
This is how Princeton Review summed up its findings and the comments from students: "Virginia's Christopher Newport University offers undergraduates 'a private school atmosphere at a public school cost.' And with a 'beautiful' campus that has a 'Disney World feel,' it is easy to understand why students clamor to attend.
"Current undergrads praise CNU's size, which is 'small enough to know people of various majors and interests, but large enough to continue to meet new people every day.' Many also report that the university's 'biggest strengths are the academic tutor centers,' which help ensure that all students can be successful in their classes despite the 'rigor of the programs.'
"Students are also eager to credit their professors, who 'push us to do our very best in any way they can, [by] meeting one-on-one, answering questions, and helping us figure out the answers to our own questions, too.' "
Christopher Newport's full Princeton Review profile is available here.
---