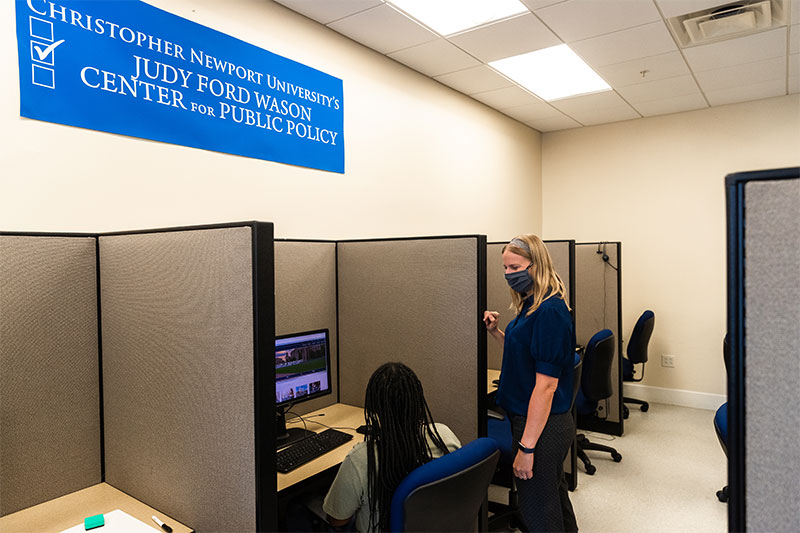 Read time:
---
The Wason Center for Public Policy today announced the appointment of Dr. Rebecca Bromley-Trujillo as research director. Bromley-Trujillo will be responsible for managing the daily operations of the lab and working alongside the center's academic director, Dr. Quentin Kidd, to provide analyses of survey research.
"Becky is joining the Wason Center during a critical election season. The commonwealth faces an historic health crisis and economic crisis, so her public opinion research experience combined with her work on state policy development will be a real asset as we research issues related to the pandemic, police reform, the economy and the upcoming elections," said Kidd.
"I'm excited to work with Dr. Kidd and all of the students in our research lab. The Wason Center has been a reliable voice in the commonwealth for unbiased and accurate research and political analysis and I look forward to upholding that responsibility," said Dr. Bromley-Trujillo.
Bromley-Trujillo is an assistant professor of political science. Her research explores state and local climate change policy efforts, the relationship between public opinion and public policy, and how science is used in the policy process. She earned her BA in political science from the University of Texas, San Antonio, and MA and PhD in political science from Michigan State University. Before joining Christopher Newport, she taught at the University of Kentucky.
---