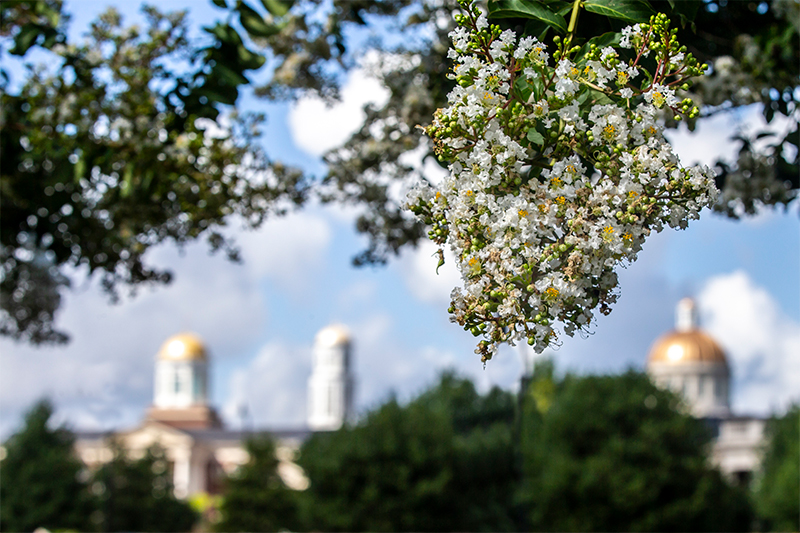 Read time:
---
Christopher Newport University's rigorous academic standards have earned it the distinction of being the only public university in the U.S. to earn a perfect "A" grade from the American Council of Trustees and Alumni (ACTA).
ACTA bases its grades for more than 1,100 colleges and universities on whether they require students to take courses in seven core subject areas: composition, literature, foreign language, U.S. government or history, economics, mathematics, and natural science.
This year, 23 public and private institutions earned "A" grades but Christopher Newport was the only public university requiring courses in all seven subjects.
"At Christopher Newport, we prepare students for lives of significance," said President Paul Trible. "We have found year after year that the best way to prepare for a life of significance is to gain a sound foundation in the liberal arts and sciences."
Christopher Newport's Liberal Learning Core Curriculum comprises a minimum of 40 semester hours of coursework, and includes Liberal Learning Foundations and Areas of Inquiry. Liberal Learning Foundations introduce students to the expectations and habits of mind that are hallmarks of university life, and ensure their ability to communicate effectively, solve problems, and interpret and evaluate information.
The five Liberal Learning Areas of Inquiry introduce students to various modes of inquiry so that they may comprehend a range of scholarly approaches to knowledge and learning, including:
The historical and philosophical traditions that have shaped the Western world
The rights and responsibilities of citizens in a democracy
The interrelations within and among global and multicultural communities
The dynamics of the creative process
The scientific study of nature and the physical world
The grades are detailed in ACTA's latest edition of its signature publication What Will They Learn? 2020-21 and on its website.
"The pandemic is upending higher education and forcing families to pay more attention to the value proposition of a collegiate education," said ACTA President Michael Poliakoff. "Students must be educated to think critically and be prepared to navigate an uncertain career path. The schools that score well in What Will They Learn? graduate expert learners who are prepared for their first job and ready to confront the new challenges they will face in their fifth or tenth position. The ever-adaptable skill set provided by a liberal education equips graduates to thrive in a multitude of different fields and roles."
---