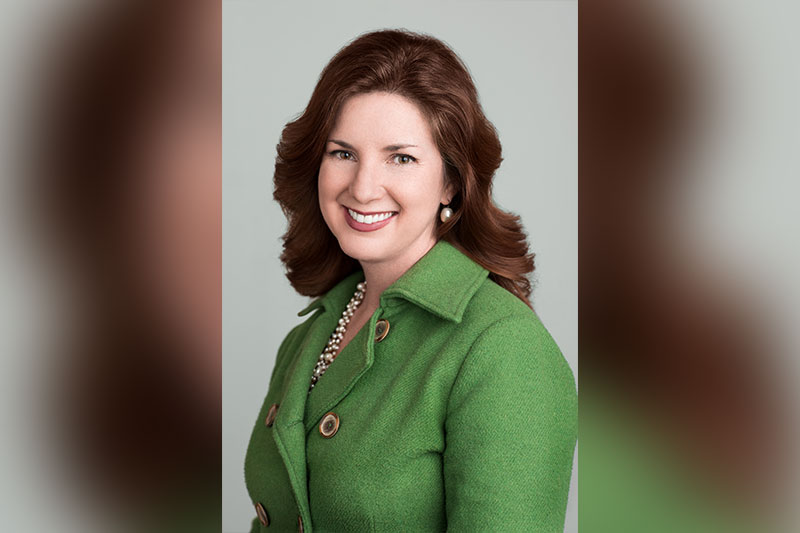 Read time:
---
Holly Koons, a distinguished and visionary arts leader, will be the inaugural executive director of the new Christopher Newport University Fine Arts Center that will open in 2021.
Koons, selected after a national search, will begin her position on October 15. She is concluding her tenure as executive director of the Arlington (Virginia) Arts Center. Her career, spanning more than two decades in leadership roles in fine arts administration, includes key positions with the Greater Reston (Virginia) Arts Center and the Telfair Museums in Savannah, Georgia.
"I am honored to join Christopher Newport University and this marvelous new chapter in the cultural life of the campus and the Hampton Roads community," Koons said. "Christopher Newport's commitment to the Fine Arts Center elevates the importance of the visual arts within the tradition of a liberal arts education and acknowledges the powerful role the visual arts play in building community by fostering critical thinking, cultural engagement and lifelong creativity."
Koons said the center will be a nexus of learning and inspiration for students and faculty as well as artists and arts lovers from across Virginia. It will build upon the Peninsula Fine Arts Center's legacy of exceptional exhibitions and community arts education programs.
"We are thrilled that Holly Koons will direct the Fine Arts Center," said President Paul Trible. "She is an accomplished, passionate and deeply experienced arts leader. She will ensure that the Fine Arts Center brings an explosion of color and creativity to our campus and contributes powerfully to the cultural and economic success of our community and commonwealth."
More about Holly Koons
Holly Koons is the former executive director of the Arlington Arts Center where, over a four-year span, she led the organization's administration, development and creative strategy. During her tenure, Koons enhanced the Arlington Arts Center's impact by increasing community partnerships, developing new outreach programs for area schools and social service organizations, launching a high-profile series of public art installations, and expanding and diversifying funding sources.
Previously, Koons amassed 20 years of experience in nonprofit visual arts curation and management. From 2012-16, she served as the curator and executive director of the Greater Reston Arts Center, where she elevated the institution's profile by organizing exhibitions featuring diverse, nationally recognized artists and mounting a major long-term public art installation. Koons' longest tenure was serving as director of collections and exhibitions at the Telfair Museums from 1996-2011. There, she was responsible for the care, display and interpretation of the Telfair's collection of nearly 5,000 works of art, as well as an ambitious schedule of 12 to 16 changing exhibitions annually.
Koons' emotional investment in each of her organizations, and success with community partnerships and outreach programs, made her a deeply respected leader in every community she has served. She was a major player in the planning of the Telfair's new contemporary building, and developed and presented dozens of exhibitions in that innovative facility since it opened its doors in 2005. Raised in Georgia, she holds a BA from the University of Georgia in English and art history, and a MA in art history from the University of Notre Dame.
More about the Fine Arts Center
Three stunningly unique staggered glass domes comprise the entrance pavilion of the nearly $60 million-dollar state-funded facility that will adjoin the Ferguson Center for the Arts. The two buildings will be distinctive yet meld as if one, embracing the same approach to light and space, and assuring the best possible showcase for the exhibition, creation and storage of fine art.
Faculty will have oversized offices that will double as studios. Galleries will be open, inviting and flexible to allow exhibits of any size or art form. They will display paintings, sculpture and other works of art created by nationally acclaimed artists, Christopher Newport students and faculty, and local residents of all ages. The Fine Arts Center will welcome the community as members, sponsors and participants in an array of educational offerings. Scheduled to open in 2021, the center will begin introducing programs and classes in the summer months and plans an inaugural exhibit in the fall semester.
---