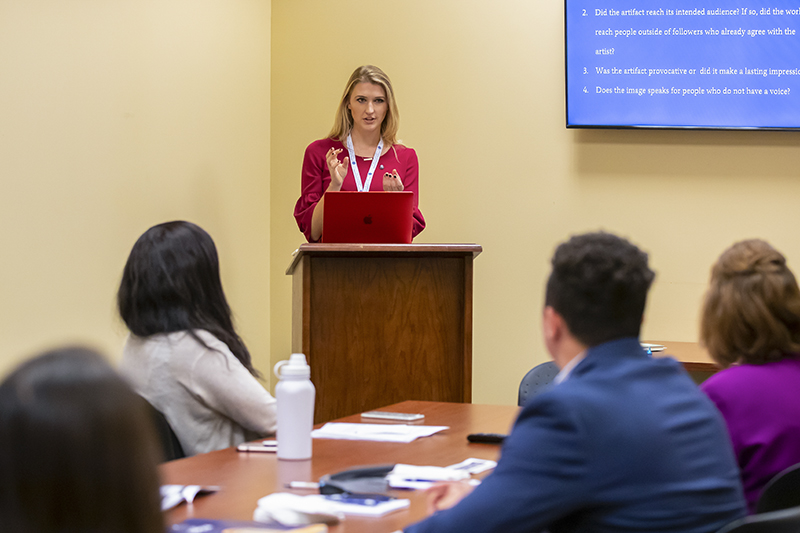 Read time:
---
Christopher Newport's undergraduate degree in communication ranks among the nation's best, according to a list compiled by learn.org.
The program is ranked No. 21 among all colleges and universities and it is ranked No. 3 among public universities along with campuses in the Penn State, SUNY and Arizona State systems.
Learn.org praises CNU's program for its innovative offerings: "It is common for students in these programs to present their original research at important conferences throughout the country."
"We're thrilled by the ranking and what it says about the unique opportunities students receive here," said department chair Dr. Alice Veksler.
The communication program, always among the most popular at the university, opens the door to careers in industries such as health marketing, human relations, training and development, and more. Graduates often go on to pursue advanced degrees at top universities in areas such as law, advertising and journalism.
Learn.org said it compiled its 50 Best Communications Degrees list after considering "hundreds of universities across the country and selected Christopher Newport University based on academic and career resources, the quality of education, faculty, and more."
---