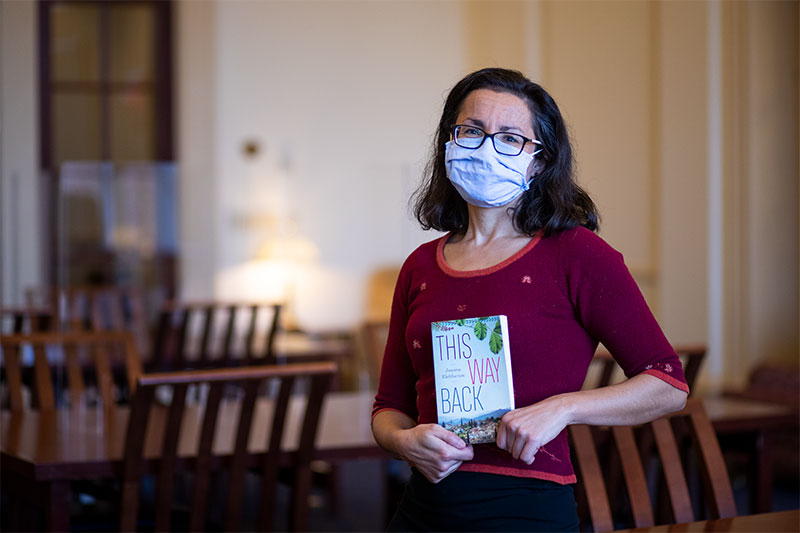 Read time:
---
English professor Dr. Joanna Eleftheriou has published This Way Back, in which she examines her life growing up in New York City and a small village on the island of Cyprus. The collection explores themes of immigration, bicultural identity, sexual orientation and the pull of a landscape.
"Each essay illuminates a theme, and together the essays help readers think in more profound and complex ways about the problems of love, life and labor," Eleftheriou said. "Readers have told me that reading my story revolutionized their lives, because they thought no one else would believe that they – as people – were possible."
The book has drawn comparison to Vladimir Nabokov's acclaimed 1951 memoir Speak, Memory, with one reviewer stating, "Like Nabokov ... Eleftheriou weaves literature and keen insights about family and memory to evoke a kind of memory-map and then welcomes the reader in to the depth of this experience."
Eleftheriou has promoted the book through virtual book tours at Brown University and other institutions and is featured in Brown's webinar series, "Conversations from Greece." She teaches creative writing and literature at CNU and holds a PhD from the University of Missouri.
---