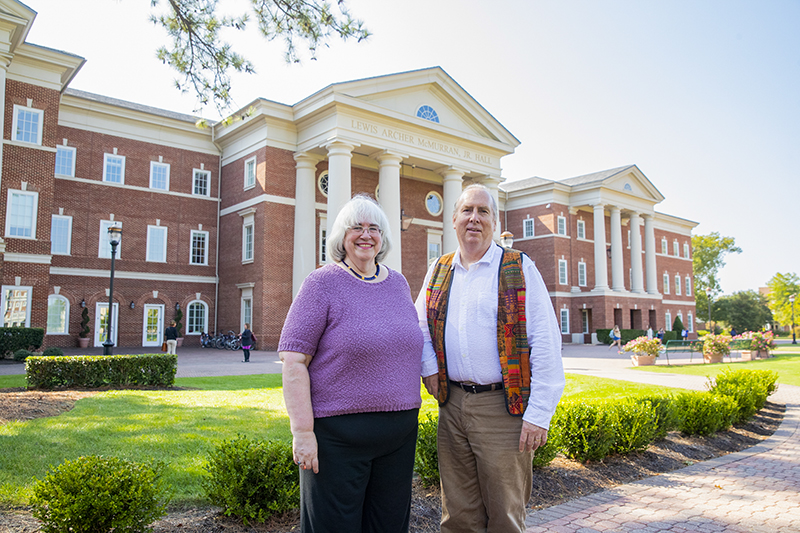 Read time:
---
From Winnie-the-Pooh's honey to Pixar's Ratatouille, food has long held meaning in children's stories. In Table Lands: Food in Children's Literature, English professors Dr. Scott Pollard and Dr. Kara Keeling explore those connections found in what characters consume and prepare.
Table Lands covers nearly 150 years of children's literature, including texts that vary from historical to contemporary to classics, the Anglo-American to multicultural traditions. The book explores a variety of genres, formats and audiences: realism, fantasy, cookbooks, picture books, chapter books, young adult novels and film.
"Food in children's books is never plain, never simply nutritional," said Pollard. "Eating and cooking lie at the heart of civilization and always carry many layers of cultural meaning."
Examples include Thanhha Lai's Inside Out and Back Again, where a young Vietnamese immigrant finds American foods a puzzle (except for cookies) and longs for the unavailable papayas of her homeland. The African American girls in Rita Williams-Garcia's One Crazy Summer discover that breakfast programs are central to the Black Panthers' social revolution, while they struggle with their mother's choice to use the kitchen for art rather than cooking.
Mickey, in Maurice Sendak's In the Night Kitchen, dreams of a kitchen cityscape where he can heroically seek and provide milk for morning coffee cakes. The animals of Beatrix Potter's tales must work to escape being turned into the tasty meat pies of British culinary tradition.
"Food is fundamental to life and culture; thus, it is also fundamental to the imagination and the imaginary arts," said Keeling, who also directs the childhood studies minor. "In children's literature, food has long been part of a broad and deep cultural tradition. To apply and slightly modify the French anthropologist Claude Levi-Strauss' famous phrase, food in children's literature 'is good to think with.'"
"Table Lands got its start in 1996 when Pollard and Keeling wrote their first article on food in children's literature, comparing Henrik Drescher's character Mo in The Boy Who Ate Around with Max of Maurice Sendak's Where the Wild Things Are, who comes home after rumpusing with the Wild Things to find his mother has provided supper for him – "and it was still hot." The book expands upon that work.
---