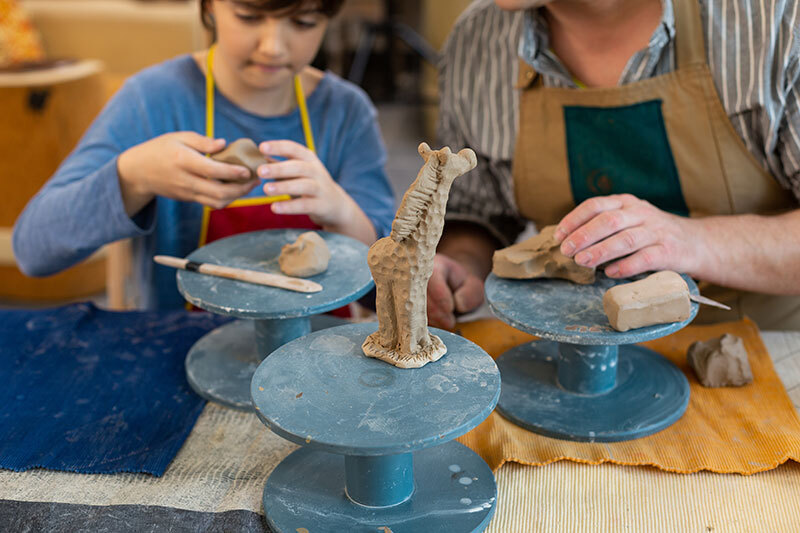 Read time:
---
The Mary M. Torggler Fine Arts Center will hold a summer art camp program at its new facility on campus at Christopher Newport.
Camps will be held from June 21-August 6 (no sessions July 5-9) for children ages 6-14. All camps are taught by professional art instructors from local schools and colleges, many of whom have decades of teaching experience. Participants will explore a wide array of visual art media, completing projects in paint, clay, ceramics and pottery, jewelry, sewing, papier mâché, printmaking and more.
"We are delighted to welcome our community's children as the first guests to the Mary M. Torggler Fine Arts Center!" said Holly Koons, the Torggler's executive director. "Our new facility and our roster of experienced instructors will provide campers with an exceptional and fun learning experience."
The half-day camps, with three sessions serving age groups 6-8, 9-11 and 12-14, will be offered each morning and afternoon Monday through Thursday. Pending availability, children can attend both morning and afternoon camps for a full day of art exploration, including a supervised lunch and optional after-care.
COVID safety protocols will be in place for instructors and all participants, including:
Daily temperature checks
Face coverings
Physical distancing in classrooms
Enhanced cleaning procedures
Visit thetorggler.org for the full camp schedule and to register.
---