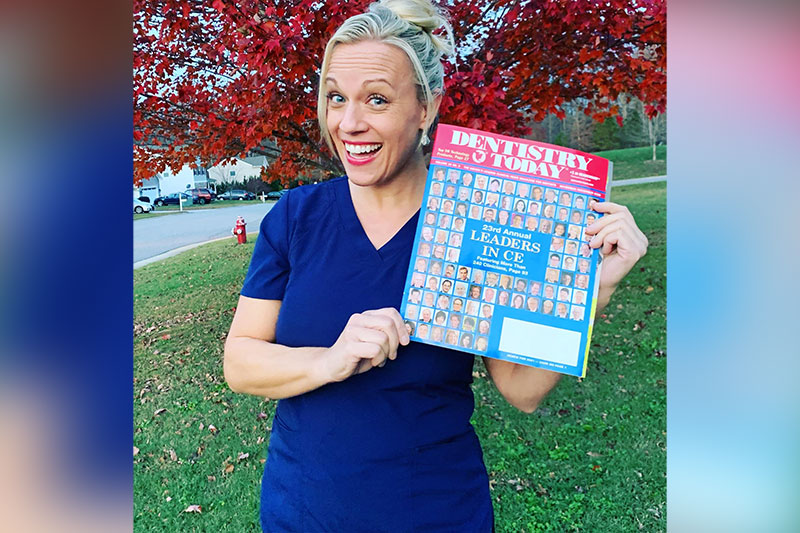 Read time:
---
Dr. Kelly Tanner, an adjunct professor in the Department of Leadership and American Studies, has been named by Dentistry Today as one of its 2021 Continuing Education Leaders.
The publication, considered one of the most influential in the field, noted Tanner's service at Christopher Newport and her work in corporate and clinical settings and as an entrepreneur and researcher. "Kelly's combined leadership and mentoring experience, doctoral education in leadership, and practice management experience help organizations and practices empower a workforce that is accountable, innovative and productive," according to Dentistry Today.
"To be recognized as among the top in the nation in the dental world is a humbling honor," Tanner said. "It re-energizes me to do all I can to teach and guide our Christopher Newport students."
In addition to her training as a dental hygienist, Tanner holds a PhD in business and organizational leadership.
In the classroom at Christopher Newport, her interdisciplinary background allows her to connect traditional leadership concepts to the contemporary application of concepts in humanities and natural sciences. Tanner calls on her range of experiences to mentor students about effective leadership and how to bring personal ownership to work within teams and organizations from a local and global perspective.
---