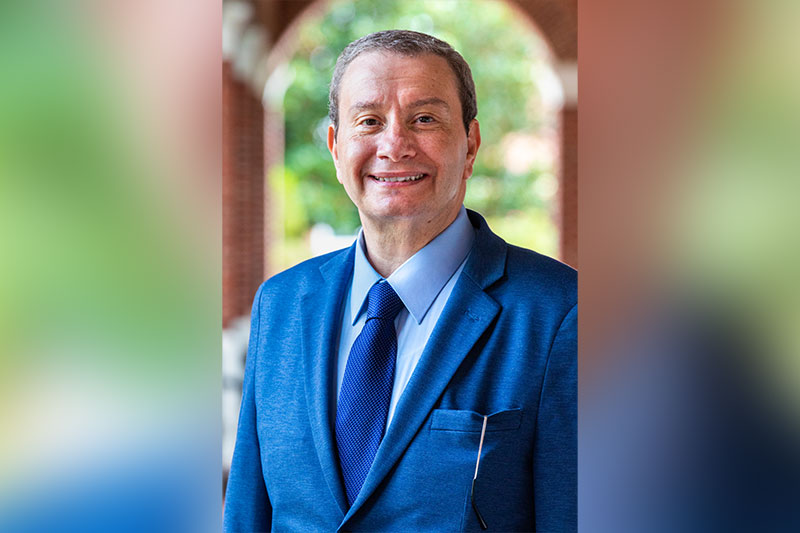 Read time:
---
Dr. Tarek Abdel-Fattah, Lawrence J. Sacks Endowed Professor of Chemistry, has received the 2021 ChemCUR Outstanding Mentorship Award given by the Chemistry Division of the Council on Undergraduate Research (CUR).
Abdel-Fattah is one of three recipients of the nationally competitive award. It celebrates exceptional mentoring and advising of undergraduates by higher education faculty in all fields of chemistry.
Abdel-Fattah earned stellar marks in four categories out of five categories:
Faculty-mentored undergraduate research
Integration of research into the curriculum
Demonstrated advocacy for diversity, equity and inclusivity in chemistry
Establishment of programmatic infrastructure
The honorees receive a cash prize.
"Dr. Abdel-Fattah is a nationally recognized scholar who incorporates students into each phase of the research process," said Dean Nicole Guajardo of the College of Natural and Behavioral Sciences. "This award recognizes all the time and attention he gives to training students in the field and mentoring them on their academic and professional journeys. We are truly grateful for his professional accomplishments and for his many contributions to the department, college and university."
An expert in nanochemistry and nanomaterials science, Abdel-Fattah maintains research laboratories on campus and at the nearby Applied Research Center in Newport News. He guides a large, dynamic research group that engages students at all levels. Abdel-Fattah also has a prolific publication record, including 138 academic papers with many co-authored by his students. He holds 11 patents.
Abdel-Fattah earned undergraduate and master's degrees in chemistry at Alexandria University in Egypt and holds a doctorate from Northeastern University.
The CUR supports faculty development for high-quality undergraduate student-faculty collaborative research and scholarship. More than 700 institutions and nearly 13,000 individuals belong to CUR.
---