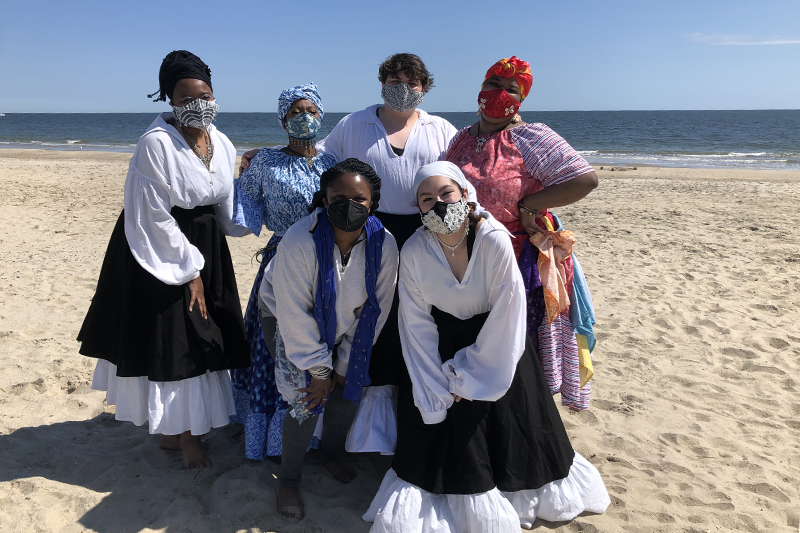 Read time:
---
The theater and dance departments at Christopher Newport and the College of William & Mary have partnered to produce a new film titled "Dance of the Orcas."
The film is written and directed by Omiyemi Artisia Green, associate professor of theatre and Africana studies and director of the program in Africana studies at William & Mary. The film is inspired by the real-life story of Tahlequah, an orca who pushed her deceased 400-pound baby calf with her head through the Pacific Northwest for 17 days.
Partnering with Green is Ann Mazzocca Bellecci, an associate professor of dance at Christopher Newport, who serves as choreographer for the film.
The film is available to stream on-demand from April 29-May 2.
Streaming passes are available to the public for just $7. Visit wm.edu/boxoffice or call (757) 221-2674 to learn more.
More information about the production and background of "Dance of the Orcas" is available in this story on the College of William & Mary website.
"Dance of the Orcas" is produced by William & Mary Theatre in collaboration with the W&M Studio for Teaching & Learning Innovation, Program in Africana Studies at William & Mary, Omiwerx and TheaterCNU.
---