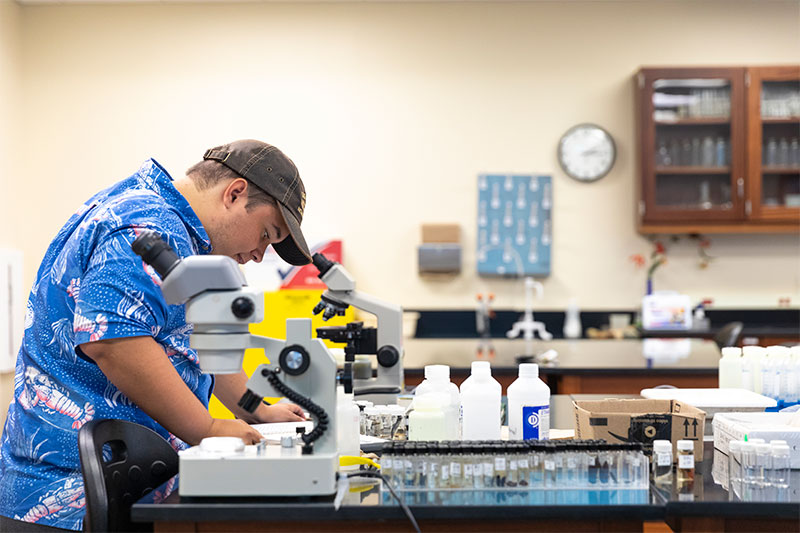 Read time:
---
The undergraduate biology program is among the best in the country, according to a new ranking from the education website Study.com.
Christopher Newport is ranked No. 8 nationally and is the highest ranked public or private college in Virginia.
The program is lauded for its array of degrees, robust undergraduate research opportunities and study abroad options. "Students can do either field-based research or lab-based work in a variety of topics including nano chemistry, cell migration, microbes and environmental chemistry," according to Study.com.
Biology students graduate prepared to launch careers or pursue graduate studies. The university's pre-med program is especially popular.
The rankings are based on data from the U.S. Department of Education, graduation rates, tuition information and retention statistics. Study.com is a California-based nonprofit that operates an online learning platform for students exploring school options and careers.
These are the top 10 universities, according to the rankings:
Xavier University of Louisiana
SUNY College of Environmental Science and Forestry
University of California - Merced
University of Pittsburgh - Greensburg
St. Mary's College of Maryland
University of Minnesota - Morris
Alcorn State University
Christopher Newport University
Dillard University
Southern Virginia University
---