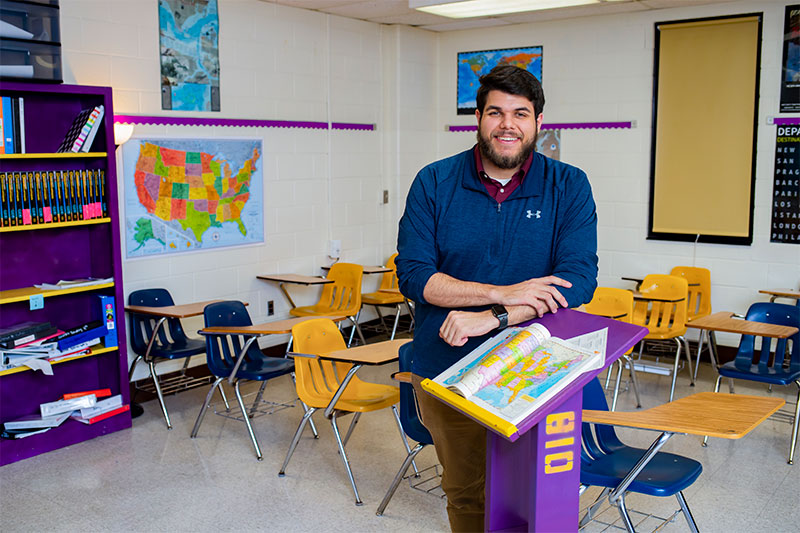 Read time:
---
Christopher Newport's program to prepare students to teach specific grade levels is among the very best in Virginia, according to a new ranking from the education website Teaching Degree Search.
The teacher preparation program is ranked No. 2 in Virginia with only James Madison University ranked ahead and programs from much larger and older universities such as William & Mary and Virginia Tech ranked below.
The rankings were compiled using data from the U.S. Department of Education and other factors such as salaries of graduates, average student loan debt and graduation rate. In compiling the rankings, Teaching Degree Search said it analyzed 16 schools in Virginia to determine which offered the best value programs for grade-specific teaching students.
"The goal was to highlight schools with more affordable prices than others offering similar quality experiences," according to the website. "Our ranking of value is based on the quality of a program as defined in our per sticker price dollar. Specifically, our score for quality is discounted by the published tuition and fees charged by the given college. This gives the cost per unit of quality for each college. The more quality your dollar buys, the better the value."
The Christopher Newport program is unique in Virginia.
With the five-year plan, students can earn a bachelor's degree, then in the final year, complete graduate-level professional courses and a 14-week teaching internship leading to the master of arts in teaching. The program emphasizes these skills:
How to plan, deliver and assess instruction to meet state and district objectives
How to build a nurturing learning environment
How to be a professional through your interaction with students, their families and other educators
The MAT program is accredited by the Council for the Accreditation of Educator Preparation, and 48 additional states accept the Virginia teaching license.
These are the top 5 universities, according to the rankings:
James Madison University
Christopher Newport University
University of Mary Washington
Virginia Tech
College of William & Mary
---