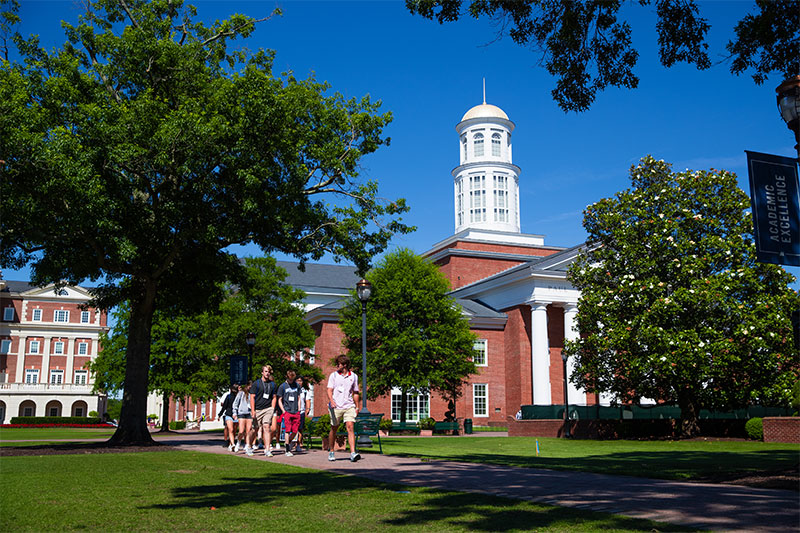 Read time:
---
Christopher Newport University's fall 2021 semester will be a throwback of sorts – a return to the vibrant, entirely in-person experiences that were the hallmark of the university before the pandemic.
Fully vaccinated students, faculty and staff will not be required to wear face coverings, there will be minimal physical distancing and classrooms, dining and residence halls and arts and athletics facilities will operate at full capacity.
A team of university leaders representing all aspects of campus operations with faculty representation, has posted a plan detailing operations for the 2021-22 academic year. The report states:
"Christopher Newport University expects that life on campus in the fall of 2021 will, in large part, mirror life on campus in the fall of 2019. However, it will continue to reflect insights gained and lessons learned through our experience educating, working and living in a largely in-person environment, on a residential campus, through what we hope was the worst of the pandemic. We will employ new or revised strategies for monitoring health conditions and to detect infection. We will maintain our containment measures to prevent the spread of disease if it is detected, and we remain prepared to shut down or pivot to remote operations should public health conditions require it."
Here are the key dates for the remainder of the summer and the fall semester:
July 6 - Campus reopens fully to the public with tours, summer camps and other traditional activities
Aug. 2 - Faculty and staff return to full in-person, on-campus work and instruction
Aug. 13 - First-year students begin moving into residence halls
Aug. 23 - Classes begin
Sept. 12 - Grand opening of the Mary M. Torggler Fine Arts Center
Sept. 17-18 - Celebration of the university's 60th anniversary
Oct. 1-3 - Family Weekend
Oct. 29-30 - Homecoming Weekend
Christopher Newport's Board of Visitors is requiring new and returning students to be fully vaccinated by August 1 unless they are granted exemptions for religious or medical reasons. As with unvaccinated faculty and staff, those who are exempted from the requirement will be required to wear face coverings indoors. Unvaccinated students will also be required to undergo periodic COVID-19 testing.
---