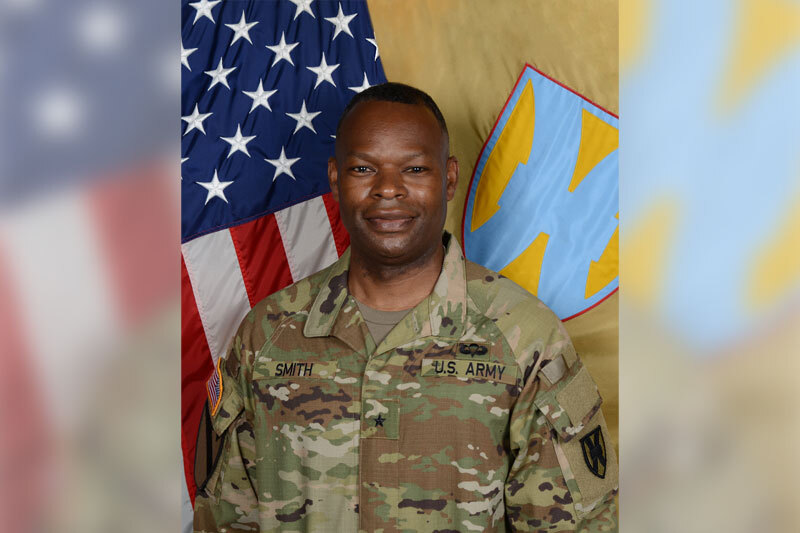 Read time:
---
Brigadier General James M. Smith, a veteran of multiple command posts in many countries and war zones, is now one of the U.S. Army's top officers in Europe.
In June, Smith was appointed to lead the 21st Theater Sustainment Command, headquartered in Kaiserslautern, Germany. It is a massive job and an awesome responsibility.
From that base, the 21st Theater Command supports American troops throughout Europe and Africa. That can involve everything from moving shiploads of tanks and heavy artillery to providing COVID vaccinations. Smith leads 11,000 soldiers and civilians.
In a story about Smith's appointment, Stars and Stripes outlined the enormity of the task ahead of him: "The 21st TSC is the backbone in Europe of a Pentagon strategy to keep adversaries off balance by rapidly and unpredictably moving troops and equipment from the United States. The Continent has seen one of the largest influxes of forces and hardware since the end of the Cold War, a response to increased Russian military activity in the region."
Smith grew up in Hampton, then graduated from Christopher Newport with a degree in business administration with a concentration in accounting. He immediately commissioned into the Army and, to this day, appreciates what he learned as a Captain long before he earned the rank of brigadier general.
"The strong core curriculum at Christopher Newport University inspired me to not only be an effective leader, but also, more importantly, to be a good citizen," Smith said.
"The camaraderie and commitment to community service I experienced at Christopher Newport are similar to my experiences in the U.S Army. Both institutions encourage service and leadership."
Once in the Army, Smith continued his education, earning master's degrees from Webster University, Florida Institute of Technology, the U.S. Army Command General Staff College and from the Marine Corps War College. His service appointments have covered the world and he was deployed several times to war zones in Iraq and Kuwait. Before heading to Germany, he had been back in Virginia, to serve as the 31st chief of transportation at Fort Lee.
Smith's awards and decorations include the Defense Superior Service Medal, Legion of Merit, Bronze Star Medal, the Meritorious Service Medal, Army Commendation Medal, Army Achievement Medal, the Parachutist Badge and the Army Staff Identification Badge.
"The lessons I learned at Christopher Newport University transcended the classroom," Smith said. "I continue to draw on them as commanding general of the 21st Theater Sustainment Command, U.S. Army Europe's lead organization for all sustainment activities."
---