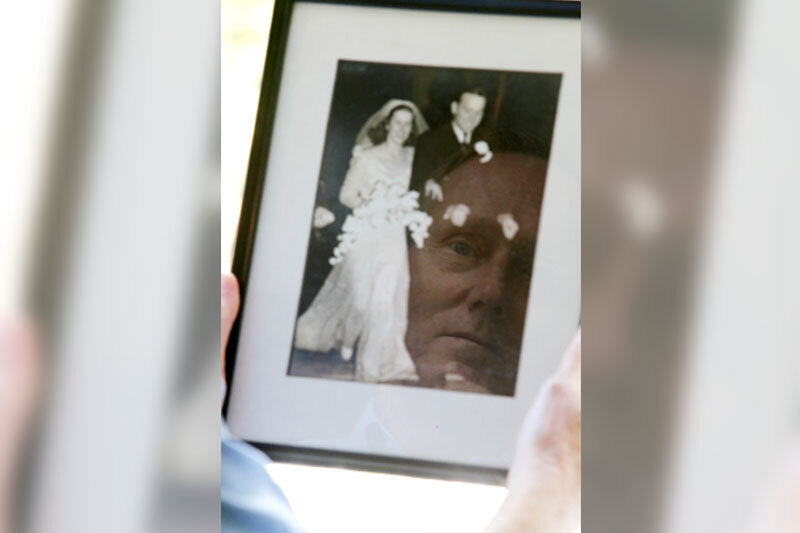 Read time:
---
As the lives of his parents drew to a close, management and marketing professor Dr. Willy Donaldson started talking with them and started listening to them in a new way. They've both passed on, his dad in 2009 and his mom two years later.
Thanks to those conversations, their end of life thoughts and philosophy live on in a book available online in September and in stores in December: Estimated Time of Departure - How I Talked My Parents to Death, a Love Story.
"Death is an inevitability. Yet the vast majority of us seem to want to ignore this fact," Donaldson said. "Trying to avoid talking about it is a mistake. My book takes you on my journey as I had these discussions with my parents and found out how powerfully loving, revealing and cathartic they could be."
Donaldson has started companies, authored business books and been honored for his teaching and scholarship at Christopher Newport but has never written anything so personal as this memoir. The process began when his parents' health started to fade and Donaldson, a naturally curious conversationalist, wanted to know what they wanted for the end of their life.
At first his parents resisted. They were proud, private and independent and didn't want to burden Donaldson and his four siblings with their troubles. "Only when it became apparent that some things were going to have to change due to physical limitations, and when my siblings and I told my parents that we needed to know how the movie ended, that we began to have the productive end-of-life discussions," Donaldson writes in a blog that tells the book's backstory.
What followed were a series of discussions – hard and sad yet liberating and rewarding. As the end neared, the family found a level of comfort with the inevitable and Donaldson's parents were able to die as they wanted, where they wanted, when they wanted and without regret for what wasn't said.
"So, don't wait until it is too late," Donaldson writes. "Don't miss the opportunity to take control of this event. Have the discussions you need to have. Make these declarations ahead of time. You can do it."
Donaldson and his siblings offer guidance to readers facing their own end of life or that of their loved ones:
Don't wait – Since death is inevitable, why not talk about what you think and feel about that inevitability?
Talk early – Dealing with these discussions at the last minute, during highly stressful episodes, does not help matters at all. As morbid as it sounds, the best time to have these discussions is when you feel the most alive. Being reasonably sure the specter of death is some time off relieves some of the stress the topic inevitably brings.
Talk often – People can change their minds. Don't feel pressured only to talk once and resolve all the issues.
Write it down – Whatever decisions you come to, as parent or child of parents, write them down.
Share it – Share these thoughts with everyone who needs to know.
Several Christopher Newport faculty members and alumni contributed to the book. Professors Alice Veksler, Sherman Lee, Betsy Jelinek and Diane Griffiths are cited for their contributions. Alums Mitch Phillips '16 designed the cover and interior graphics and Clara Page '21 assisted with research.
Estimated Time of Departure is published by Aitia Press with a December 7, 2021 official release date. Says Bethany Marshall, the founder of the press: "The topic of death is never easy, especially when it comes to those closest to us. In his latest book, Willy offers his experience and wisdom in a way that is relatable, poetic, and approachable — Estimated Time of Departure is a true gift."
---