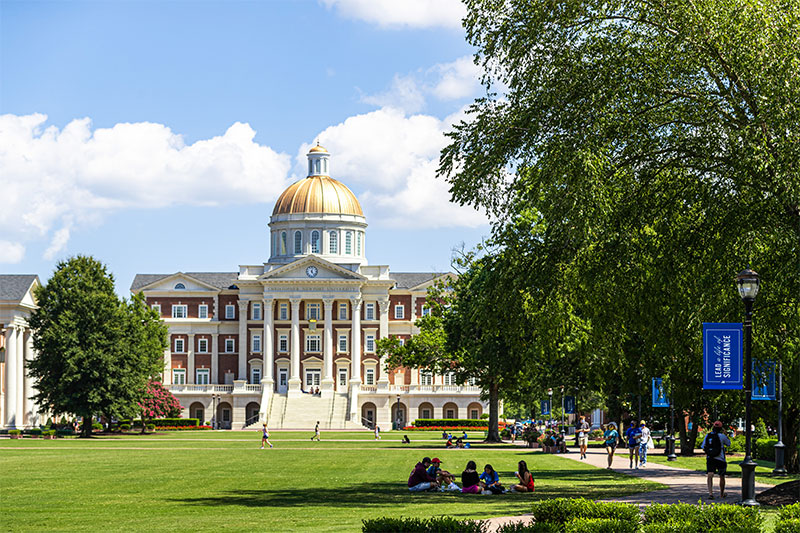 Read time:
---
Christopher Newport University is one of the nation's top institutions for undergraduates and features residence halls that rank among the very best in America, according to Princeton Review. The education services company included Christopher Newport in the 2022 edition of its annual college guide, The Best 387 Colleges. Only about 14% of America's 2,700 four-year colleges are profiled in the book.
Princeton Review's profile of Christopher Newport is based on responses to surveys of students and features their quotes about their professors:
Christopher Newport University invites students to become part of a 'vibrant community,' one that's truly 'invested in the well-being and growth' of all undergraduates who attend.
CNU students are privy to both 'strong academics and [a] very strong support system.'
There's a 'focus on undergraduate research' and it's easy 'to ask a professor if you can join them.'
'Service … and study abroad opportunities' abound as well.
'Small class sizes allow for more personal attention from professors.'
The faculty here 'make a strong effort to get to know you and create a relationship with you while [you're] in their class.'
This … makes it easier to ask for help when you need it and gives you a faculty member you can always reach out to.'
'Their passion is teaching students, and they are very good at it.'"
Princeton Review usually publishes lists ranking various attributes of universities and last year praised Christopher Newport for its quality of life (No. 20) and service opportunities (No. 14). Every year, the rankings also highlight the quality of Christopher Newport's residence halls.
With the pandemic reducing opportunities to survey students about their on-campus experiences, Princeton Review this year produced "Great Lists" saluting the colleges with a distinctive history of appearances on ranking lists over the years. Christopher Newport was included among the 21 universities on the Great List for Great College Dorms with students saying those dorms "are like palaces." Christopher Newport was the only university in Virginia and one of only three public universities in the U.S. to be included on that Great List.
---