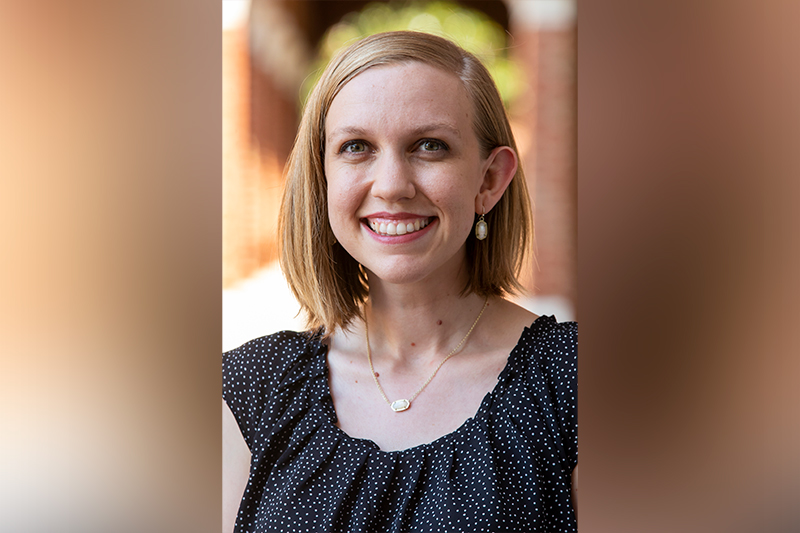 Read time:
---
Dr. Marissa Walker, assistant professor in the Department of Physics, Computer Science and Engineering has been awarded a $213,000 grant from the National Science Foundation to co-direct a team of researchers from Northwestern University, Syracuse University and the University of Wisconsin. Christopher Newport students will play an integral role in the project. Walker is a 2016 recipient of the Special Breakthrough Prize in Fundamental Physics. This prestigious award recognizes individuals who have made profound contributions to human knowledge.
Walker's latest work supports several Laser Interferometer Gravitational-wave Observatory (LIGO) projects already underway at CNU and other institutions around the world. LIGO detectors observe gravitational-wave signals from black holes colliding billions of light years away from the Earth and help broaden our understanding of the composition of the universe.
The detectors are extremely precise and complicated; however, they are susceptible to glitches, which can be caused by a variety of instrumental or environmental disturbances. In order to cut through the noise and achieve more accurate readings, researchers rely on hundreds of citizen-scientists to study images the detectors collect and classify any glitches that are present.
Training and equipping these eager, but amateur, astronomers to be able to understand what they're seeing takes time and money, and that's where Walker and her team come in.
"Minimizing glitches requires being able to understand very complex detectors, which not only measure the gravitational-wave signals but also constantly record hundreds of thousands of channels of auxiliary information about the state of the detectors and their environment," said Walker. "This project will allow volunteers to dig into some of this auxiliary information, with additional support and background information."
Walker is particularly excited for the collaborative aspects of the project. "This work will introduce CNU students to a really unique collaboration where they'll be working with physicists, computer scientists and information scientists on interesting problems," she said. "It will also allow LIGO to further interact with the public, and give volunteers a chance to make meaningful contributions to a really exciting field of astronomy."
---