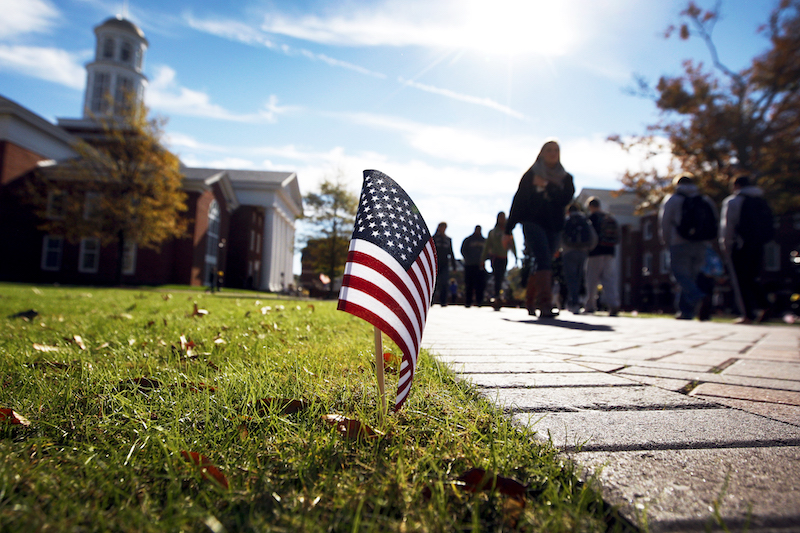 Read time:
---
President Paul Trible sent this message about the 20th anniversary of 9/11 to the campus community:
---
Tomorrow, Americans will mark the passing of 20 years since the terror attacks of September 11, 2001. Some of us remember that day well. We remember how word of the terrible tragedy that was unfolding spread through our classes and our campus. Members of our community were touched directly, knowing a victim or someone who got out alive. Now that 20 years have passed, it is also true that some of our students were toddlers or not even born and, for them, 9/11 is a history lesson.
I vividly recall the national spirit of we-are-all-in-this-together patriotism in the days and weeks that followed that one awful day. I recall how we as a campus came together to re-dedicate ourselves to preparing students to shape a world in which such things do not happen. Then, and still today, we must counter hate with knowledge, intolerance with understanding and inhumanity with boundless humanity.
Tomorrow morning, I hope you will join me wherever you are in taking a moment to reflect on what we as Americans witnessed and experienced 20 years ago – the horror, the heroism, the resolve to follow our better angels. Let it inspire us to better care for each other and to, together, forge a better world.
---