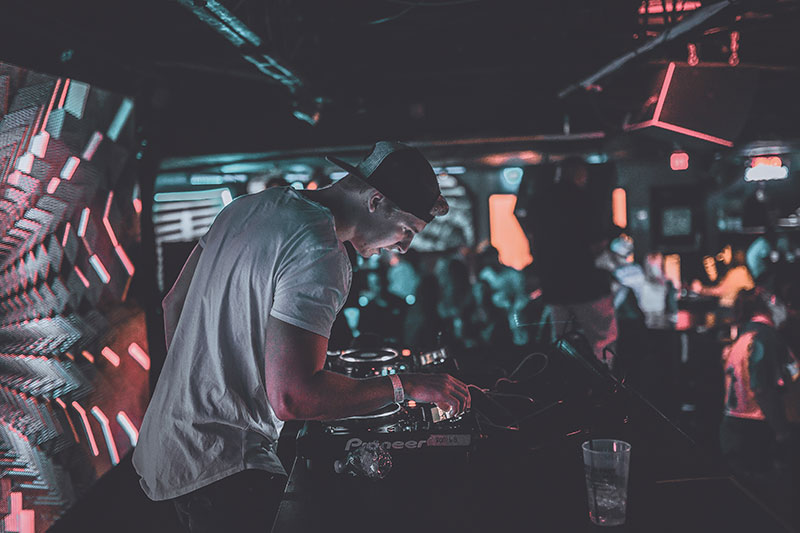 Read time:
---
Joey Lehning '18 is a DJ and producer of melodic and future bass music. He's increasingly known in the music industry as N3WPORT and, no matter what you call him, these numbers suggest you can call him a star:
1 million monthly listeners on Spotify 85 million streams across all platforms Live performances booked at three major music festivals, including EDC Las Vegas with its 470,000 concert-goers.
The name, N3WPORT, comes from Lehning's time at Christopher Newport: "I actually chose the name N3WPORT to commemorate where I started learning to produce music and formed my artistic path."
Lehning grew up in Sterling, Virginia, and now is based in Virginia Beach. At Christopher Newport, he majored in information systems with a minor in leadership studies but his primary passion has always been music. As a guitarist, his high school band opened shows for some well known acts. Then, as a classical guitarist, he performed at the Kennedy Center and with the Los Angeles Guitar Quartet.
Lehning found his calling, though, producing electronic dance music (EDM), rather than playing it. In an interview with Authority Magazine, here is how he described going to an EDM club as a teenager: "The energy, the light shows, the never-ending music as DJs went from track to track for an hour straight – it was addicting, and I wanted nothing more than to create it for myself."
Critics clearly like what N3WPORT is creating. Karina Michel Feld at Authority: "2021 continues to be a breakout year for N3WPORT. With two EPs and four original singles already released this year, and official remixes for Nurko and Penny & Sparrow, N3WPORT continues to deliver high quality music on a consistent basis, and plans on continuing to provide for his exponentially growing fan base." Zachary Lefevre at EDM Identity: "Dripping with talent and constantly working toward something greater, N3WPORT is quickly becoming an artist you simply can't ignore."
The listenership numbers are huge and growing but not exactly Justin Bieber-on-Spotify huge – he rakes in 86 million listeners a month. N3WPORT says competition is not the point: "I want people to smile when they hear my music and I want to help them through hard times," he said. "If my music makes an impact on them, that's the best gift I can receive. I plan to keep traveling and performing and meeting people who listen and people who never have."
Listen to N3WPORT on Spotify.
---