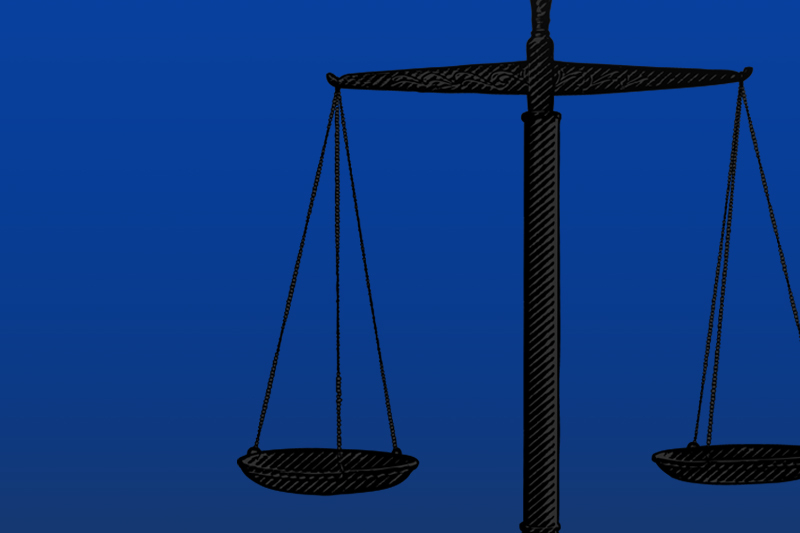 Read time:
---
For the first time on an opera stage anywhere, OperaCNU and TheaterCNU will debut The Trial of God at the Ferguson Center for the Arts. It is a new opera, commissioned by Christopher Newport and based on the 1979 play by the late Elie Wiesel, that gives audiences a way to make sense of the Holocaust.
It will be paired with a production of Brundibár – a childrens' opera. Both operas celebrate Jewish culture and spirit, while memorializing and honoring their experience during the Holocaust.
The Trial of God was inspired by events in Wiesel's own life as a boy in Auschwitz. He asks "Where is God in our suffering and pain?" The innkeeper Berish and his daughter Hanna are the only survivors of a pogrom in their 17th-century Ukrainian village and must cope with the destruction, rape and torture they experienced.
The Trial of God will be performed by students in OperaCNU and TheaterCNU under the direction of Dr. John McGuire. J. Lynn Thompson will conduct. Dr. Jason Carney was the librettist and prominent film composer Andrew Scott Bell created the music.
Brundibár is the story of a brother and sister banding together with the children of their village to triumph over an evil organ grinder. It will be performed by the Virginia Children's Chorus under the direction of Carol Thomas Downing.
Tickets are free for the November 4-7 production but must be reserved in advance and the shows are for mature audiences. The operas will highlight several weeks of events on campus – Reflections on the Holocaust. Other highlights include:
"The Significance of Auschwitz" at the Trible Library Theatre – an October 27 lecture and panel discussion led by Dr. Richard Freund, Bertram and Gladys Aaron Professor of Jewish Studies and Christopher Newport students who accompanied Freund in 2021 in Poland. Freund will also host two pre-performance talks on the operas.
"Time to Act! Sophie Scholl and the White Rose Movement: The Defense of Democracy and Resistance to Tyranny" at the Trible Library on November 2 – this Christopher Newport German Seminar talk will be delivered by Sebastian Heindel-Gaiser of the Embassy of Germany. Followed by panel discussion with Dr. Brian Puaca, professor of history and Franz-Josef Paulus, Col. (ret) Bundeswehr. Moderated by professor of history emeritus Dr. Mario Mazzarella.
The full schedule of events is available at: cnu.edu/reflectionsevent
Sponsors of the events include United Jewish Community of the Virginia Peninsula Endowment, Diamonstein Family Charitable Fund, Eugene and Betty Levin Family Philanthropic Fund, Barbara and Ralph Goldstein Charitable Fund and United Jewish Community of the Virginia Peninsula.
---