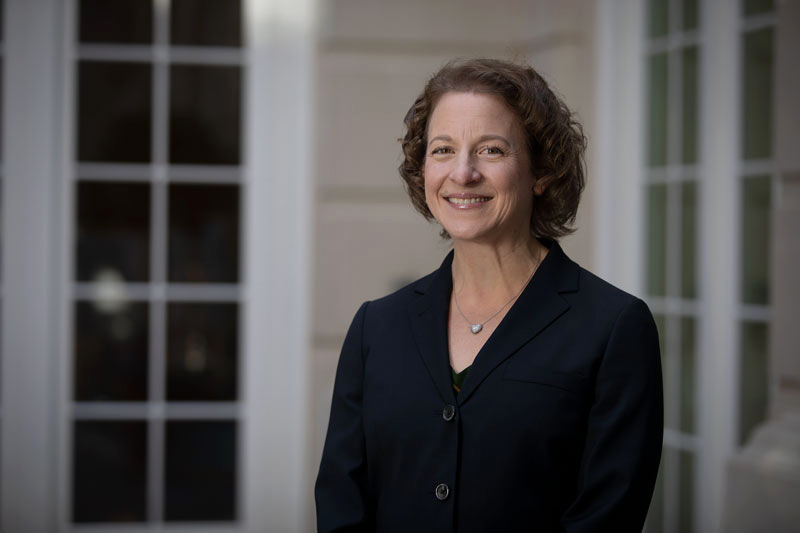 Read time:
---
Dr. Elizabeth Kaufer Busch, the Laura and Pete Walker Professor in American Studies, co-director of the Center for American Studies, and director of American studies, has been appointed to serve on the U.S. Semiquincentennial Commission, also known as America250.
Busch will serve on the Civics and Civic Engagement Task Force, one of several task forces created by America250 – the nonpartisan commission created by Congress that is preparing for a nationwide commemoration culminating on July 4, 2026 – the nation's 250th anniversary.
The Civics and Civic Engagement Task Force will focus on helping to broaden the shared understanding of self-governance as a means to encourage civic dialogue, participation and service, and empower each American's individual role in "government by consent of the governed."
"This will be an opportunity to bring the important themes we teach our American studies students to a wider audience." Busch said. "Over the next five years, the commission will facilitate thousands of civics initiatives across the country. I am looking forward to helping ensure that our students and faculty colleagues at Christopher Newport and throughout the country can contribute to making this commemoration a success. I am honored to be part of this important work."
The commission, and the corresponding America250 Foundation, says its purpose is to "catalyze a more perfect union by designing and leading the most comprehensive and inclusive celebration in our country's history. America250 represents a coalition of public and private partners all working to create initiatives and programs that honor our first 250 years and inspire Americans to imagine our next 250."
Busch joined the Christopher Newport faculty in 2005. She was a driving force behind implementing the American studies major and minor, as well as establishing the Center for American Studies in 2007 to promote faculty and undergraduate research on America's founding principles, economics and national security.
In her research, Busch focuses on the role of civic education in supporting democratic institutions and good governance. She has also done extensive research into evolving conceptions of sex, gender and feminist thought, and the role those concepts have on public policy. Busch's 2018 book, Title IX: The Transformation of Sex Discrimination in Education, explores the non-legislative processes by which the 37-word law has been transformed over four decades.
---