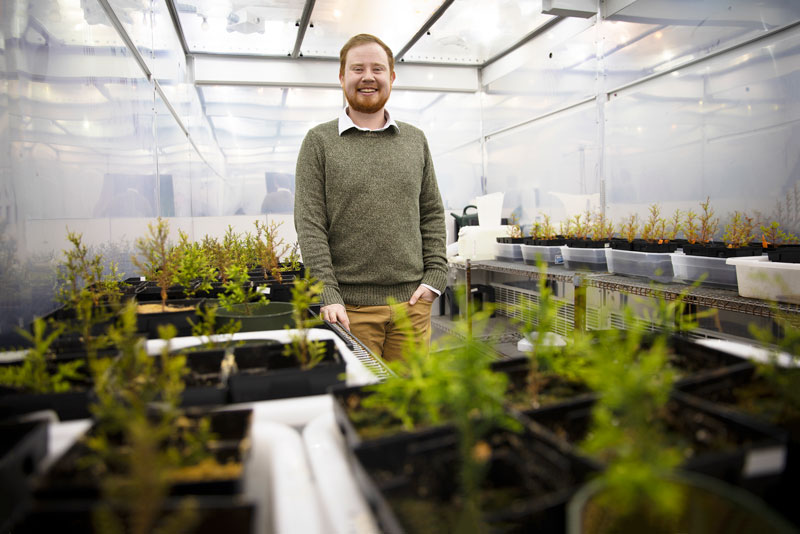 Read time:
---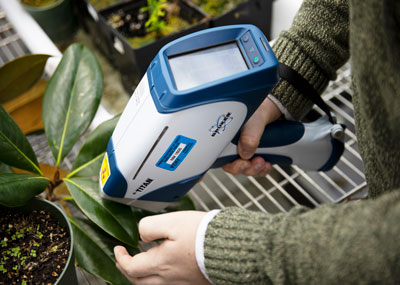 Senior biology major Patrick Wright is the recipient of an undergraduate research experience grant from the Virginia Academy of Science (VAS) to study ways to remove harmful heavy metal pollutants from soil and water.
Wright will work closely with associate professor of biology Dr. Janet Steven. Their work with hyperaccumulators – plants that can absorb very high concentrations of metals from the environment and store them without harm – will form the basis of the research project. According to Steven, scientists do not fully understand hyperaccumulation in plants, and so Wright's project will help advance an important environmental protection measure.
"Understanding which plants hyperaccumulate and what metal they pull from the soil will mean we can plant them in areas with known pollution and extract these contaminants from the environment," Wright said.
Wright will use advanced instruments such as an x-ray fluorescence spectrometer in labs at Christopher Newport to measure the concentration of elements in soil and plant samples. The team will then selectively breed potential heavy metal hyperaccumulators.
"Because Patrick is screening and breeding plants that already grow well locally, they are more likely to be successful in heavy metal cleanup of sites on the Peninsula," said Steven. "We also hope his approach gives others a viable path to developing such plants in other habitats."
As part of the award, Wright will also present his research to scientists from across Virginia at the VAS annual meeting.
---