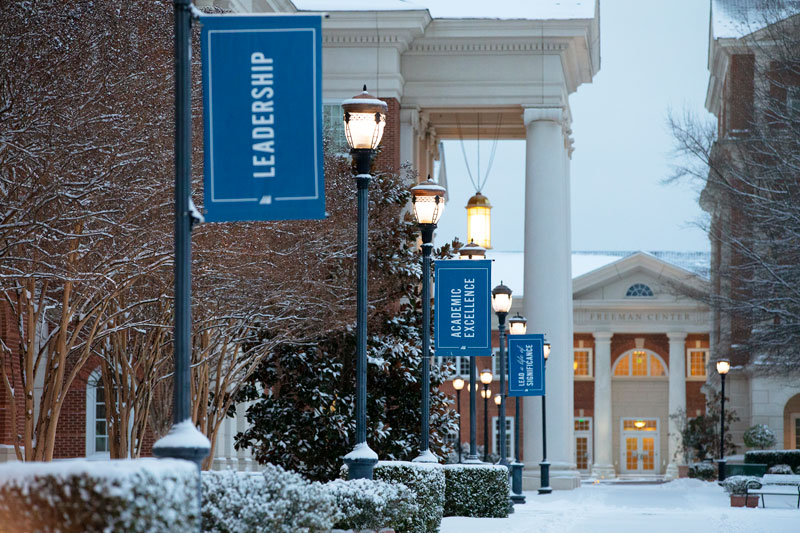 Read time:
---
The business education news outlet Poets&Quants for Undergrads gave high marks to the Joseph W. Luter, III School of Business, ranking it 65th overall in the country and third among public universities in Virginia.
The Luter School received particularly high marks from alumni who were surveyed, finishing 31st nationally – No. 13 among publics – in that category.
The rankings, considered the most comprehensive national assessment of undergraduate business schools, are based on employment and admissions data, as well as an extensive survey of alumni. The data-driven rankings place Luter firmly among nationally esteemed public and private business programs of all sizes in the United States. The Luter School places an emphasis on leadership, community service and hands-on learning, along with fostering analytical, critical thinking and communication skills.
"We are delighted to be included in this list of impressive schools recognized in the Poets&Quants survey. This is an external validation of what we know to be true. The Luter School of Business is a great place to live and learn from an engaged expert faculty," said Alan Witt, dean. "Our goal is to prepare our students intellectually, professionally and personally for meaningful careers."
"Ultimately our alumni's success is a reflection of our success. So it is gratifying to see their overwhelmingly positive response," said Witt.
Poets&Quants for Undergrads compiled this year's rankings by surveying hundreds of schools and over 5,000 alumni. In the end, only 95 business schools met the selection standard. "We believe the quality of business education comes down to three core issues," said Nathan Allen, project manager. "The quality of the raw talent coming through the door, what a school does with that talent over four years and finally how the marketplace responds to the graduates coming off-campus."
---