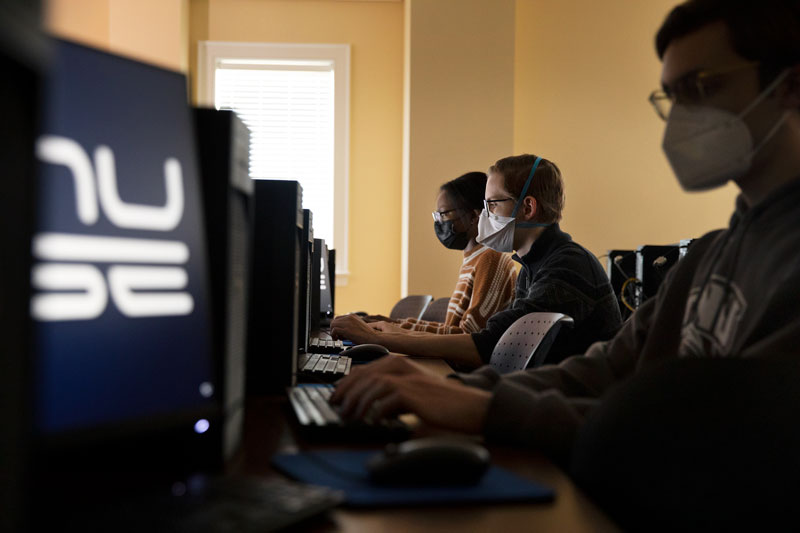 Read time:
---
Three professors in the Department of Physics, Computer Science and Engineering have been awarded a grant from Virginia's Commonwealth Cyber Initiative to overhaul lab space in Luter Hall that supports the cybersecurity major.
Christopher Kreider, Michael Lapke and Nazli Siasi are leading the project, which will see the beloved Hunter Creech Lab receive major upgrades to its capabilities over the next year.
The planned enhancements will enable Christopher Newport students to pursue the latest developments in artificial intelligence and machine learning in preparation for careers in the fast-growing field of cybersecurity. The grant includes funding for new high-performance computer workstations, cloud-based software applications and other resources to power the new technologies.
"Enabling students to do hands-on work in these areas is extremely important from a learning perspective," Kreider said. "Lab environments that enable us to work in safe virtual environments will greatly enhance both our teaching and independent exploration for students."
Installation of the new resources will begin this summer and be ready for use by students and faculty in fall 2022.
---