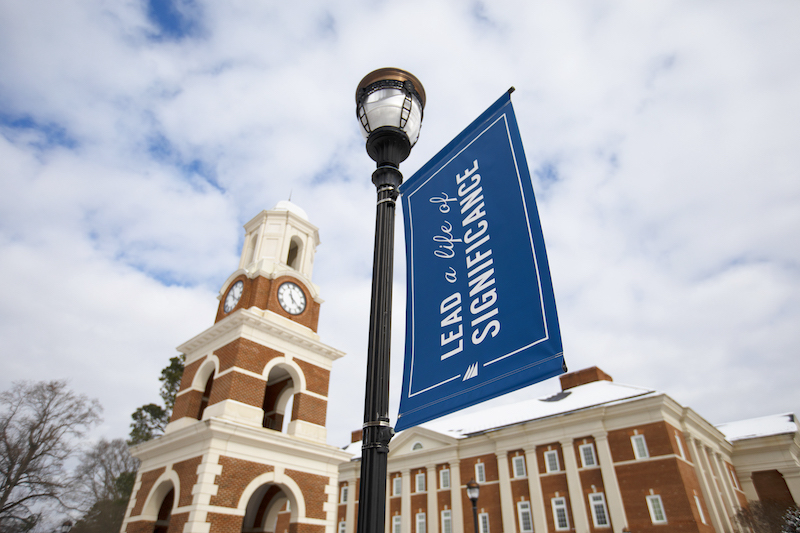 Read time:
---
The Regent University School of Law and Christopher Newport have announced a new accelerated, dual-degree ("3+3") program to help students expedite their law school education. This new enhanced track reduces the time to graduate with a bachelor's degree and law degree from seven to six years, and provides scholarships for all participants.
After completing three years at Christopher Newport and gaining admission to the law school, a participant becomes a full-time, first-year law student, a "1L" at the School of Law on Regent's Virginia Beach campus. Participants will follow the usual law school course of study.
Upon successful completion of the first year of law study, the credits earned in law school will be counted toward the juris doctorate degree and as elective credits sufficient to complete requirements for a bachelor's degree at Christopher Newport.
To be eligible for the program, students must do the following:
Complete 90 or more credit hours at Christopher Newport by the time they begin law school
Complete all credit hours required for their major and the Liberal Learning Core Curriculum
Take the Law School Admissions Test (LSAT). Students who earn an LSAT score and have a Christopher Newport GPA higher than Regent's current medians will automatically receive a 75% scholarship. All other students will receive scholarships on a case-by-case basis but will never receive less than a 25% scholarship to the Regent School of Law.
Earn a C or better in all Regent courses
"This agreement gives Christopher Newport students an additional incentive to study law at the Regent University School of Law, as it accelerates their time to degree, allowing them to finish both the bachelor's degree and the juris doctor degree in just six years," said Provost David Doughty.
"We have had a number of students attend Regent Law over the years," said Jonathan White, director of the pre-law program. "I'm glad that our students will now have this opportunity to earn their JD in a more streamlined way – and with a guaranteed scholarship to help with law school tuition."
A similar agreement is in place at the Antonin Scalia Law School at George Mason University. Learn more at cnu.edu/prelaw.
---