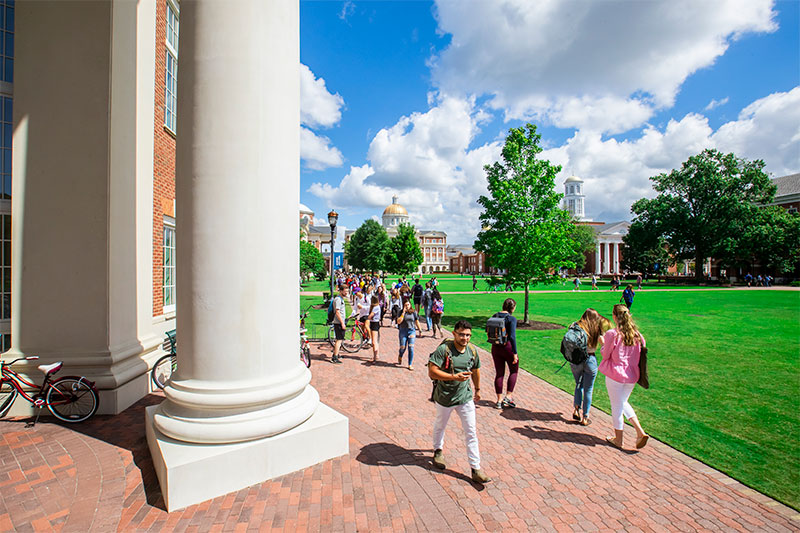 Read time:
---
Christopher Newport is ranked among the nation's elite universities in important areas based on data collected from over 2,000 colleges and universities by The Princeton Review during its annual student-driven survey.
Making an Impact (Public) #4
Internships (Public) #5
Best College Dorms #7
Most Engaged in Community Service #13
Quality of Life #21
The university also appears in the following categories:
Great Schools for Business/Finance Majors
Great Schools for Psychology Majors
The editors of the Princeton Review created a ranking system driven by student responses because they believe students are the real experts about a particular college and university and provide the most candid and informed feedback. The survey collected information on a wide range of topics, including community service opportunities, sustainability efforts, campus life, research opportunities, academic rigor and on-campus student engagement.
The rankings feature quotes from students about their Christopher Newport experience:
The faculty is passionate about teaching and are very good at it. They make a strong effort to get to know you and create a relationship with you in class.
I appreciate the strong focus on undergraduate research. It is easy to ask a professor if you can be a part of their research.
We have over 200 clubs on campus, so we are always going to events put on by student organizations or by our Campus Activities Board. Most students here are super optimistic and outgoing and love to get involved both on and off campus.
CNU has a lot of job opportunities for students that allow us to be students and work simultaneously.
Students here are sometimes formal but overwhelmingly kind. They go out of their way to hold open doors and smile.
The publisher of the Princeton Review notes "While Christopher Newport holds a high standard and values strong academics, they are also looking for students whose character and goals are a good fit with the college."
In April, Christopher Newport was named by the Princeton Review as one the "Best Value Colleges for 2022."
Comments from students and the information about the ranking can be found in The Princeton Review's Best 388 Colleges: 2023 edition book, which is published by Penguin Random House.
---