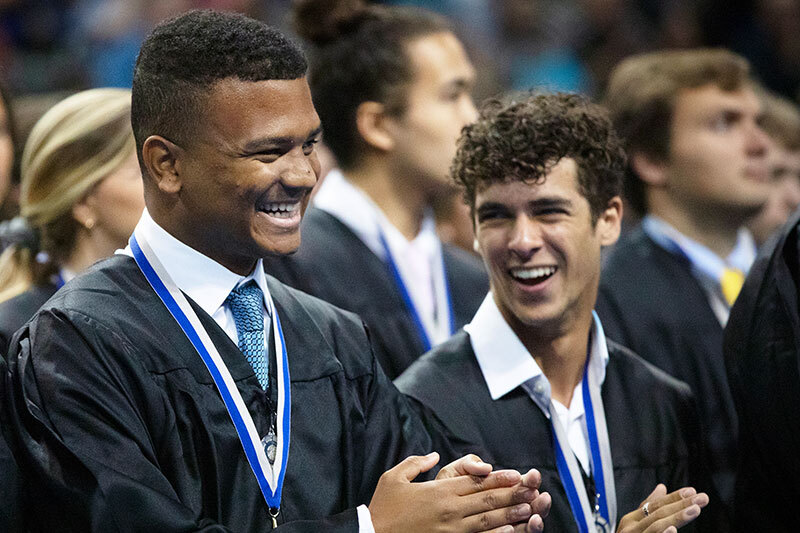 Read time:
---
The Chronicle of Higher Education 2022-23 Almanac ranks Christopher Newport as #12 in the nation for students graduating on time.
The Chronicle compiles data from governmental agencies and institutional researchers to create its annual report. The numbers show that 70.3% of Christopher Newport students graduate within four years, placing the University among the top dozen in the nation in the category of highly residential public schools.
A high graduation rate means that students are finishing their degrees in a timely manner and moving on to careers or graduate studies.
The 2022-2023 Almanac is published by The Chronicle of Higher Education, which is an independent weekly newspaper devoted to national issues affecting higher education, and considered an authoritative source of in-depth news coverage for college administrators, faculty, students, and alumni.
---