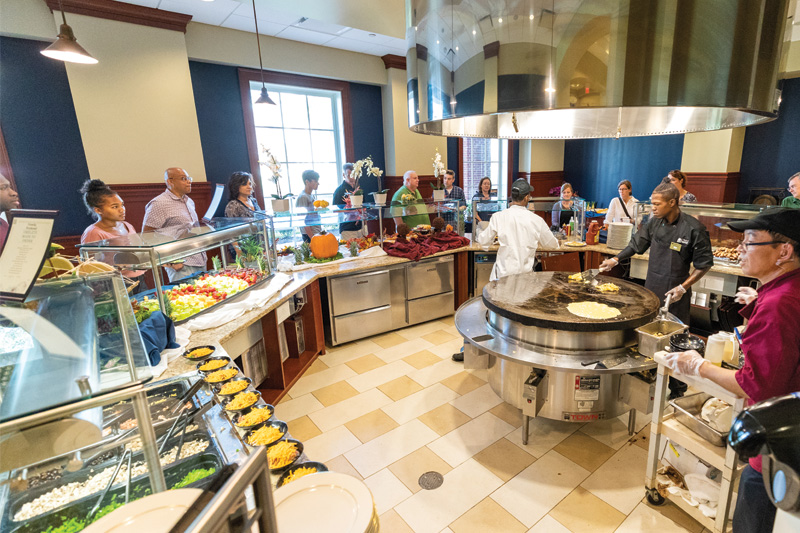 Read time:
---
We are looking for great people to fill housekeeping and dining vacancies on campus!
Local residents interested in jobs with good pay and working conditions are invited to attend a special hiring event at Christopher Newport on Monday, October 10th from 10 a.m. – 2 p.m.
The event will be held on campus in the Freeman Center. Jobseekers can meet with supervisors and learn about flexible work hours and benefits. The University offers employees stability and competitive pay, along with convenient shifts and the opportunity for advancement. Interviews will be conducted on site, along with conditional job offers. Resume assistance will also be available at the event.
Christopher Newport raised its minimum wage last year by 24% to $13.00 an hour, although some positions pay more than that. Dining and Housekeeping positions are available as part-time or full-time positions.Other available positions include cooks, servers, bartenders, cashiers and dishwashers.
If jobseekers are unable to attend the hiring event, they can visit the hiring center at 301 Hiden Blvd., right on the corner of Warwick Blvd, & Hiden Blvd. in Newport News. The center is open Monday – Friday from 8am - 4pm.
For help applying, visit jobs.cnu.edu or call (757) 594-7145.
---