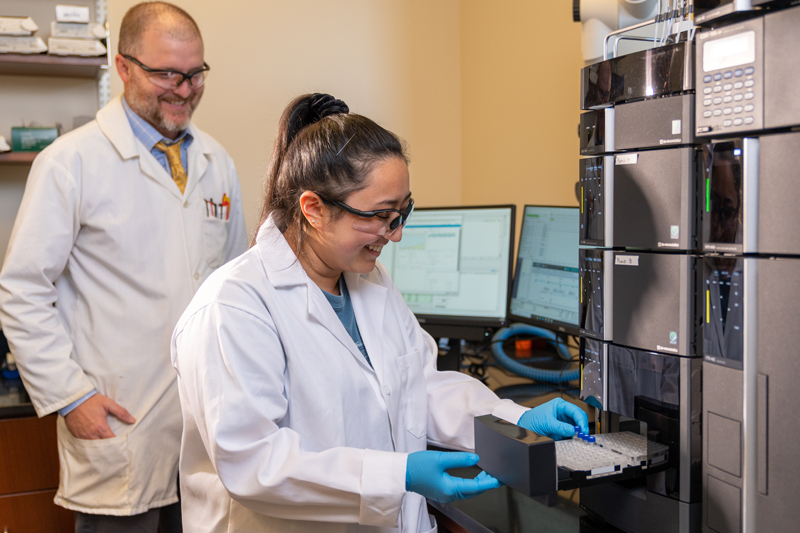 Read time:
---
Ronald Quinlan, associate professor in the Department of Molecular Biology and Chemistry is the principal investigator for a multidisciplinary research team that was awarded a $300,000 grant from the National Science Foundation to acquire powerful, advanced mass spectrometry equipment and conduct a wide array of experiments on campus.
The new research instrumentation will complement existing scientific infrastructure at Christopher Newport and empower students and faculty to address questions at the forefront of agriculture and food chemistry, neurobiology, developmental biology, and biochemistry.
"These efforts will broaden the experience for our students, providing opportunities at the cutting-edge of science, and enable the development of new teaching capabilities for both undergraduate and master's-level classes," Quinlan said.
Students and faculty will use the new spectrometer in a multitude of applications, including the emerging field of metabolomics, the study of the products of metabolism. Research projects will cover such areas as antibiotics, hormones, nanoparticles, plastic-degrading bacteria that can convert waste plastic to valuable compounds, among others.
"Our efforts, both at Christopher Newport and beyond will not only highlight the importance of this work, but also reinforce the importance of teamwork and highlight the impacts of analytical sciences on local and global communities," said Quinlan.
---