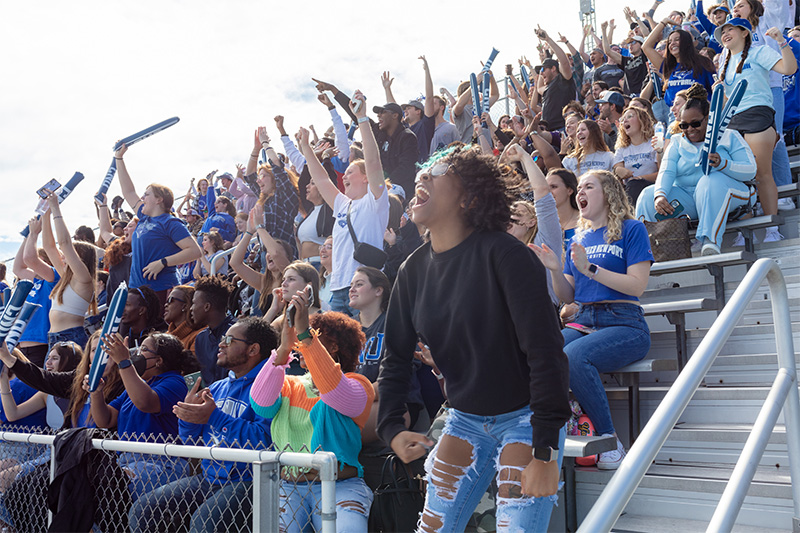 Read time:
---
Offering a vibrant community with caring professors, Christopher Newport University is among the nation's top institutions for undergraduates, according to The Princeton Review.
The education services company selected Christopher Newport as one of "The Best 389 Colleges" in the 2024 edition of its annual college guide. Only about 14% of America's 2,700 four-year colleges are profiled in the book.
The Princeton Review rankings depend solely on students' answers to an 85-question survey. Surveys over multiple years are compiled into the rankings.
The University ranked #7 among all public universities for the internship opportunities offered to students. About 60% of Christopher Newport's undergraduates complete internships and many lead directly to post-graduation careers.
The University also ranked #9 among all public universities for "making an impact." That was determined by student survey responses to questions covering community service opportunities, student government, sustainability efforts, and on-campus student engagement. Christopher Newport joined the University of Michigan, University of Washington, The College of William & Mary and other prominent universities in the Top 10.
The Princeton Review Christopher Newport profile features quotes from students.
On the classroom experience:
The faculty here "make a strong effort to get to know you and create a relationship with you while [you're] in their class." "They get more excited about my accomplishment[s] than I do and are always an ear when needed."
On campus life:
"While walking to class you quickly see friends or classmates, and nobody is afraid to wave or ask how your day is going." "The student body at Christopher Newport is the...most supportive network any student can ask for. It is truly a community." "One signature activity here at CNU is watching the sunset at a location called Lions Bridge. It's roughly a 30-minute walk from campus and a 10-minute drive to watch the beautiful pinks and oranges set over the coast."
---