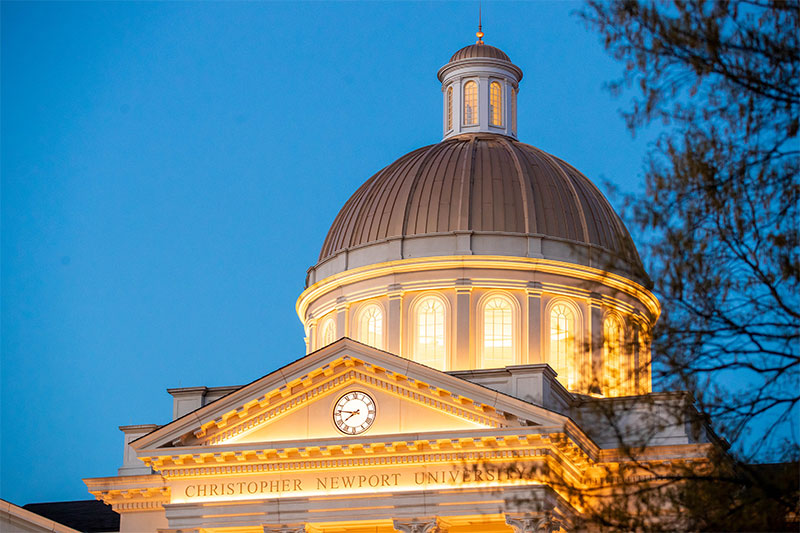 Read time:
---
Editor's note: Wednesday evening, Christopher Newport University President William G. Kelly issued the following statement:
Dear Captains,
The news out of Israel and Gaza grows more disturbing by the hour. Incomprehensible acts of brutality are taking place against innocent civilians, including children. As members of a University community committed to living and working together with honor, we must condemn the terrorist actions of Hamas and recognize the toll that yet another war will extract from Palestinians and Israelis alike.
In my Monday message to the community, I called on all Captains to support each other, encourage dialogue and let the path to peace in a troubled world begin here. That dialogue is now underway, in classes and in conversations. Our faculty, even those with families and friends in harm's way, are presenting programs next week to help us better understand. For the specifics, I call your attention to the university calendar and to an email sent Wednesday afternoon by Dr. Obeid of our Middle East and North Africa Studies program. Emotions are understandably strong. As we gather to learn, let us embrace the freedom of all in our community to speak freely even when it pains us to hear the words.
In fact, I have heard from students, faculty, and staff who are hurting. Students who are affected by this situation can contact Christopher Newport's Office of Counseling Services in the Freeman Center (757-594-7047). Additionally, the office supports our faculty and staff through consulting services.
Whether it is through counseling or the countless acts of kindness and compassion that occur on our campus every day, we need to support each other through this difficult time. We must also grieve the victims of unspeakable inhumanity. Tonight, they are in my heart.
Bill Kelly
President
Christopher Newport University
---