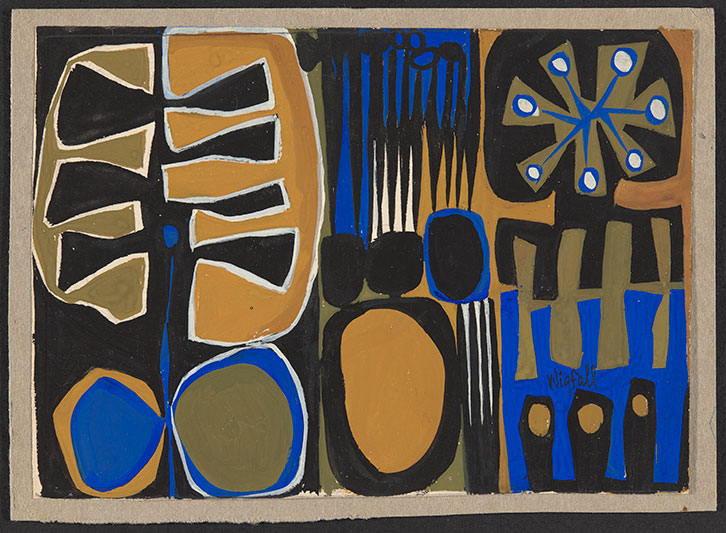 Read time:
---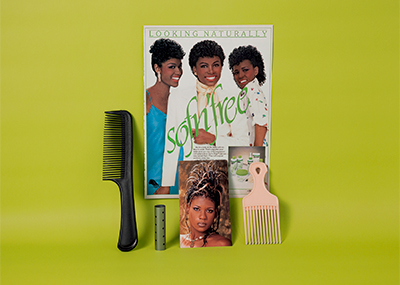 Discover the artistic legacy of Richmond native Benjamin Wigfall and his circle, and explore contemporary photographer Nakeya Brown's visual odyssey through Black beauty products.
The Mary M. Torggler Fine Arts Center at Christopher Newport University proudly unveils new exhibitions that invite visitors to explore the compelling narratives of two distinct bodies of work: Benjamin Wigfall & Communications Village and Bio-Myths: Photographs by Nakeya Brown.
"The Torggler is very pleased to present two new exhibitions featuring work that is both aesthetically strong and socially impactful. The Benjamin Wigfall exhibition offers a deep dive into the work of this pioneering Richmond native who also had strong ties to our region through his connection to Hampton Institute (now Hampton University ) beginning in the late 1940's," said Holly Koons, the Torggler's executive director. "Nakeya Brown, meanwhile, is a contemporary artist whose photographs explore beauty products historically marketed to Black women. While these exhibitions present very different bodies of work, both are ultimately rooted in themes of community and collective experience."
Benjamin Wigfall & Communications Village
Benjamin Wigfall & Communications Village is a retrospective celebration of the life and legacy of Richmond native Benjamin Wigfall ( 1930-2017)—a pioneering artist, educator, and advocate for arts equality. Wigfall's journey is depicted from his early artistic endeavors in Virginia to the establishment of Communications Village, a community art space in Kingston, New York, in the 1970s.

The exhibition, organized by the Samuel Dorsky Museum at State University of New York at New Paltz in partnership with the Virginia Museum of Fine Arts, offers an intimate portrait of Wigfall's artistic evolution, and showcases his unwavering commitment to building community through art.

Wigfall's transformative experience at Hampton Institute, where he immersed himself in the world of modern art beginning in 1949, is revealed as a crucial chapter in his narrative. Graduating in 1953 with a degree in art education, he later earned an MFA from Yale University in 1959. Returning to Hampton as an assistant professor, Wigfall's artistic journey eventually led him to SUNY New Paltz. It was there he established Communications Village, a haven for art, mentorship, and community engagement. The exhibition showcases Wigfall's diverse range of artistic expression, from abstract painting and printmaking to assemblage and social practice, emphasizing his enduring impact on modern art, arts education, and community activism.
Bio-Myths: Photographs by Nakeya Brown
Bio-Myths introduces the work of contemporary photographer Nakeya Brown, a Maryland-based artist exploring the history and material culture of African-American beauty products. Through a decade's worth of photographs, Brown weaves together a visual narrative that captures the spaces, textures, emotions, and memories associated with these products. Her still life compositions aim to create intergenerational portals, delving into the bio-mythographic, cultural, and historical contexts of Black womanhood. In doing so, Brown challenges viewers to consider questions of beauty, authorship and self-definition, said Lucas Matheson, associate curator at the Torggler.

"From our first studio visit, Nakeya's work stood out for its formal rigor and philosophical depth," said Matheson. "We are delighted to be showing a decade's worth of photography at the Torggler. Her consideration of the material culture and histories of Black beauty in the United States offers a vital lens for us to consider who is perceived as beautiful and how they got that way, in both political and physical terms."

Born in Santa Maria, Calif., in 1988, Brown brings a unique perspective to her exploration of the material culture and histories of Black beauty in the United States. With solo exhibitions spanning from New York to London, Brown offers a vital lens through which to examine societal constructs of beauty and the intersection of race, class, and gender in mass-produced products. Both exhibitions are on view in the Torggler's Anne Noland Edwards Gallery from November 4, 2023, to March 24, 2024.
Persistence of Memory
Complementing these main gallery exhibitions is Persistence of Memory, a group exhibition in the William Grace Community Gallery. Featuring five artists— Sherman Edwards (Hampton); Jordan Hinton (Newport News); Rondall "RJ" James (Williamsburg); Lucy Kilpatrick (Richmond); and Gia Labidi (Norfolk)—this exhibition spans sculpture, painting, and printmaking. The artists explore the intricate ways in which memories exist within minds, materials and art objects, blurring the lines between abstraction and figuration. All exhibitions are free and open to the public. The Mary M. Torggler Fine Arts Center is open Tuesday-Saturday from 10 a.m. - 5 p.m., and on Sunday from noon-5 p.m.
---