Jeff Gibbons
---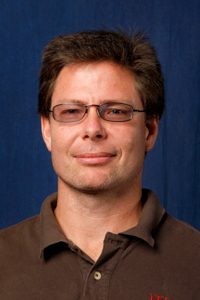 Associate Professor
Forbes Hall 2062
(757) 594-7256
jgibbons@cnu.edu

Education
Ph D in Psychology, Kansas State University
MS in Psychology, Kansas State University
BA in Psychology, Western Michigan University
Teaching
Introductory Psychology
Research Methods
Statistics
Senior Seminars
Cognition
Memory
Research
Autobiographical Memory
Memory for Emotional Events
Memory (recognition) and Believability of News Media
Encoding Specificity
Linking Objective Memory Measures and Self-Report Measures
Biography
I eanred my BA from Western Michigan University, and my Masters and Ph.D. from Kansas State University. I taught at Carthage College for 2 years before teaching at CNU and I have been here 20 years.
Journal Article, Professional Journal
(2021). Rehearsal and event age predict the fading affect bias across young adults and elderly in self-defining and everyday autobiographical memories. Experimental Aging Research. Volume, 47. Issue, 3. Pages, 232-261.
Journal Article, Academic Journal
(2019). Videogame play and events are related to unhealthy emotion in the form of low fading affect bias in autobiographical memory. Consciousness and Cognition. Volume, 74.
Journal Article, Academic Journal
(2018). Affective change greater for unpleasant than pleasant events in autobiographical memory of children and adults: A retrospective study. Cognitive Development. Volume, 47. Pages, 46-52.