Margaret Richardson
Honors Program - Department of Fine Art and Art History - Center for Sustainability in Education
---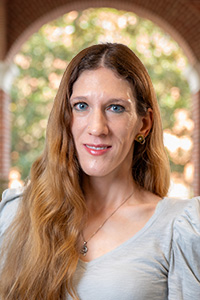 Lecturer
Torggler Fine Arts Center 320
(757) 594-7937
margaret.richardson@cnu.edu

Education
Ph D in Art History, Virginia Commonwealth University
MA in Art History, Virginia Commonwealth University
BA in English and Studio Art, Mary Baldwin College
Teaching
Specialties: Modern & Contemporary Global Art (19th, 20th, 21st centuries); Asian Art
Other courses taught: Surveys of Western and World Art; Senior Seminar; Contemporary art in Asia & Africa; Aesthetic Philosophy & Art Criticism; Latin American Art; Women in Art; Asian Religions; Honors
Research
Thematic connections in the modern and contemporary arts of Asia, Africa, Europe, and the Americas with focus on the relationship between tradition and modernism and the effects of cultural exchange due to colonialism and globalization; Asian Art; connections between art and literature
2017-2018 Provost's Award for Excellence in Teaching Student Writing, Office of the Provost and University Writing Program. (2018)
Provost's Award for Excellence in Teaching Student Writing, Provost's Office and the Writing Program Council. (2015)
Phi Beta Kappa, Mary Baldwin College. (1997)
Journal Article, Academic Journal
(2020). Journeying Through Inner and Outer Worlds: The Significance of Travel Across the Works of Rabindranath Tagore.. Studies in Travel Writing/ Taylor and Francis Ltd.. Volume, 23. Issue, 4. Pages, 358-377.
Other
(2016). Sook Jin Jo: Seeing Beyond the Clouds. Asian Art Works, Inc.. Pages, 6-10.
Book, Scholarly-New
(2013). Between Reality and Dream: The Aesthetic Vision of K.G. Subramanyan. Seagull Books, London Limited, distributed by The University of Chicago Press. Pages, 188.