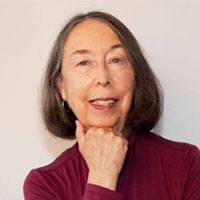 Mary Batten
Mary Batten is an award-winning writer for television, film and publishing. Her many writing projects have taken her into tropical rainforests, astronomical observatories, scientific laboratories, and medical research centers. She scripted some 50 television documentaries, was nominated for an Emmy, and is the author of many magazine articles for Cosmopolitan and others, and more than 15 nature/science books for adults and children, including Sexual Strategies: How Females Choose Their Mates and Aliens from Earth – 2006 Isaak Walton Conservation Book of the Year Award. Her most recent book is Life in a Frozen World: Wildlife of Antarctica. See more on her website: marybatten.com.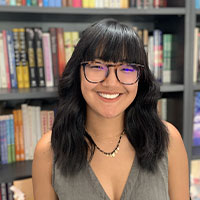 Amy Elizabeth Bishop
Amy Elizabeth Bishop joined DG&B in 2015 after interning for them in 2014. At DG&B, she's cultivating a wide-ranging list in upmarket and book club fiction, expert-driven narrative nonfiction, and select YA, with a special interest in BIPOC voices. Her list includes titles such as The Last Story of Mina Lee by Nancy Jooyoun Kim (a Reese's Book Club selection and NYT bestseller), The Red Palace by bestselling author June Hur, and Girly Drinks by Mallory O'Meara (a James Beard Award winner). Before diving into the world of publishing, she graduated from SUNY Geneseo with a degree in Creative Writing. Though she grew up upstate, she currently resides in Woodside, Queens. You can find her on Twitter at @amylizbishop.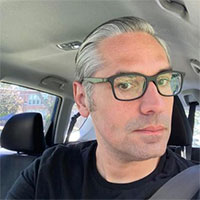 Jason Carney
Jason Carney, Ph.D., is a Senior Lecturer in Popular Literature and Creative Writing at Christopher Newport University. He is the author of the academic book, Weird Tales of Modernity (McFarland), and the fantasy anthology, Rakefire and Other Stories (Pulp Hero Press). He recently edited Savage Scrolls: Thrilling Tales of Sword and Sorcery for Pulp Hero Press and is an editor at The Dark Man: Journal of Robert E. Howard and Pulp Studies and Whetstone: Amateur Magazine of Sword and Sorcery.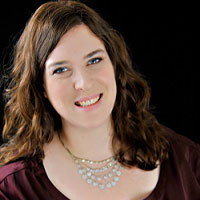 Cassandra Clarke
Cassandra Rose Clarke's work has placed in the Rhysling Awards and been nominated for the Philip K. Dick Award, the Romantic Times Reviewer's Choice Award, the Pushcart Prize, and YALSA's Best Fiction for Young Adults. ​She grew up in south Texas and currently lives in Virginia, where she writes and tends to multiple cats. She holds an M.A. in creative writing from The University of Texas at Austin, and in 2010 she attended the Clarion West Writer's Workshop in Seattle.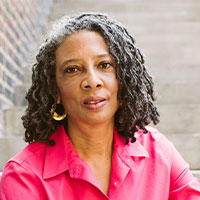 Desiree Cooper
Desiree Cooper is a 2015 Kresge Artist Fellow, former attorney, and Pulitzer Prize-nominated journalist who writes extensively about racial and gender equality. Her debut collection of flash fiction, Know the Mother, won numerous awards, including 2017 Next Generation Indie Book Award. Cooper's fiction, poetry and essays have appeared in The Best Small Fictions 2018, Callaloo, Michigan Quarterly Review, The Rumpus, and River Teeth, among other publications. Her essay, "We Have Lost Too Many Wigs," was listed as a notable essay in The Best American Essays 2019. Her first children's book, Nothing Special (Wayne State University Press, 2022) received a starred review from Booklist. After spending her 30-year career in Detroit, she now lives in Chesapeake, Virginia where she cares for her mother and three grandchildren.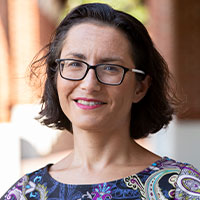 Joanna Eleftheriou
Joanna Eleftheriou is author of the essay collection This Way Back and has published essays, poems, and translations in such journals such as Bellingham Review, Arts & Letters, and Sweeter Voices Still: An LGBTQ Anthology from Middle America. She earned an MFA from Old Dominion and a PhD in English from the University of Missouri. A contributing editor at ASSAY: A JOURNAL OF NONFICTION STUDIES, she teaches at Christopher Newport University and the Writing Workshops in Greece.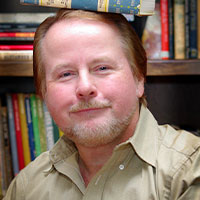 Richard Eley
Richard Eley writes sci-fi, horror, fantasy, creative and instructional non-fiction, and is a member of SFWA. His publications include: the Death Knell Press horror anthology "Nightmare Sky"; Issues in Science and Technology magazine (SF story "Hot Dogs and Corn Flakes"); the Owl Creek Press SF&F anthology "Cabinet of Curiosities"; the Third Flatiron SF&F anthology "Brain Games"; and a forthcoming Fahrenheit Books SF&F anthology "Automobilia." His nonfiction has appeared in the Virginian-Pilot newspaper, and in dozens of articles for corporate clients. Four of his short stories have won awards and prizes in multiple writing contests. Richard teaches for The Muse writers center in Norfolk, VA, and has presented numerous seminars for Hampton Roads Writers and other writing groups. In his free time, he leads the Tidewater Writers critique group, and annoys those around him with his opinions on the Oxford comma and adverbs.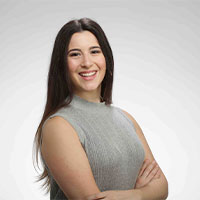 Jessica Errera
Jessica has been an agent at JRA since 2014, working with debut authors and brand names alike. She is looking for commercial women's fiction with a fresh hook, YA (especially diverse stories and graphic novels), contemporary romance, thrillers and suspense, the occasional historical fiction, and anything that might be read in a day on the beach. Jessica is a graduate of the University of North Carolina at Chapel Hill.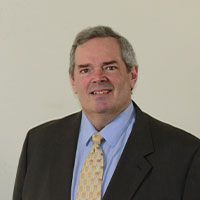 Bill Glose
Bill Glose is a combat veteran and former paratrooper. Now a civilian, he undertakes intriguing pursuits—such as walking across Virginia and participating in a world-record-setting skinny dip—to write about for magazines. The author of five books of poetry and one book of fiction, Glose was named the Daily Press Poet Laureate in 2011 and featured by NPR on The Writer's Almanac in 2017. He has written hundreds of articles for magazines and served as the book reviewer for Virginia Living for 17 years. His short stories, poems, and essays have also appeared in numerous publications, including The Writer, The Sun, Narrative Magazine, and The Missouri Review. His honors include the F. Scott Fitzgerald Short Story Award, the Heroes' Voices Poetry Award, and the Dateline Award for Excellence in Journalism. He maintains a page of helpful information for writers on his website, BillGlose.com.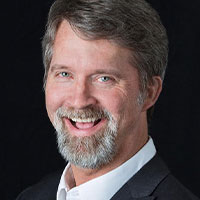 John Leonard Koehler
John is the company founder and runs its day-to-day operations. He is an award-winning graphics designer and artist, and the author of 11 books. He was awarded the lifetime achievement Silver Medal by the Advertising Federation of Hampton Roads in 2016. He earned a BFA in Communications Arts and Design from Virginia Commonwealth University and attended graduate studies at George Washington University in Washington, D.C. John's professional career includes being senior art director of a major advertising agency and running his own design studio. He has helped run a ministry dedicated to helping children with disabilities, a cause he is still very much dedicated to. John made an international splash in 1991 by winning the Boomerang World Championship in Perth, Australia and was a member of the Foster's Boomerang 2000 Team, a touring troop that taught professional athletes, and others, the gospel of boomerangs.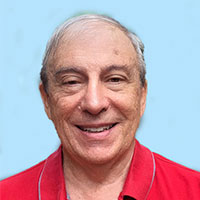 Michael Krentz
Mike Krentz writes medical suspense, psychological thrillers, and military fiction featuring complex characters and relationships.
Born and raised in Arizona, Mike earned a classical degree in English from the University of San Francisco, a Doctor of Medicine degree from the Medical College of Wisconsin, and a Master of Public Health Degree from Johns Hopkins University.
Following a civilian career as an emergency physician, Mike rededicated his professional life to serve America's Navy and Marine Corps heroes and their families, and to honor their sacrifices in defending our freedom and way of life. His last active duty assignment was as 7th Fleet Surgeon on board the flagship, USS BLUE RIDGE.
After retiring from the US Navy, Dr. Krentz continued his service as a consultant supporting the Navy and Marine Corps Public Health Center. Upon completion of that mission, he returned to his earliest life passion as a full-time writer.
Dr. Krentz sits on the Board of Directors of The Muse Writers Center, where he teaches fiction writing and leads an advanced fiction studio.
Mike's fiction works include the DR. ZACK WINSTON SERIES of medical conspiracy thrillers, the MAHONEY & SQUIRE SERIES of military women's adventure fiction, and a standalone psychological thriller, ANGELS FALLING.
Libby Kurz
Libby Kurz is a writer, poet, nurse, and USAF veteran. She holds a BS in Nursing from UNC-Charlotte and an MFA in Creative Writing from National University. Her work has appeared in Ruminate, Relief Journal, Driftwood Press, and Literary Mama, among others. Her poetry was awarded first prize in the New Voices category of the Poetry Society of Virginia's 2017 contest. In 2019, Finishing Line Press published her poetry chapbook, The Heart Room, which chronicles her experiences working as a cardiothoracic nurse in Norfolk, VA. After a decade of moving cross country with the military, she resides in Virginia Beach with her husband, three children, and 115 lb. lap dog. She teaches writing workshops at The Muse Writers Center and is currently revising a full-length memoir manuscript about her experiences as a military nurse. You can find her at www.libbykurz.com.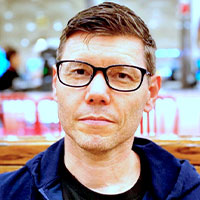 Ivan Rodden
Ivan Rodden, under the pseudonym Ivan Faute, has published fiction, nonfiction, and plays in a variety of journals and anthologies. His dramatic productions have been seen in New York, Washington, Chicago, and London. His writing was named a finalist for the Calvino Prize and the ATHE Excellence in Playwriting Award. He teaches creative writing at Christopher Newport University in Virginia. His work is interested in discovering narration and the human journey in many forms. His work explores the various ways in which we build community, how memory shapes our present identity, and the intersection of physical and verbal communication. His heater production credits include the Off-Broadway production of The Dog Show, the OffCom and OffFest recommended one-woman show ON Arriving; the one-act play "Poe's The Fall of the House of Usher," a City Lit (Chicago) Art of Adaptation Festival winner; and The Darling Children at New York International Fringe. Lost Sock Laundry, developed through the Clamour Theatre's Clay & Water Playwrights' Retreat and the Broadway Bound Incubator Reading Series, was presented as part of the TRU New Voices Play Series and awarded the OnStage Award by the OnStage! Festival which included a translation and staged reading in Rome. His fiction writing has been nominated for a Pushcart Prize and was a finalist for both the Calvino Prize and the Iron Horse Literary Review's Single-Author Issue.