Wind Ensemble
The Wind Ensemble comprises of the University's most talented wind and percussion performers, most of whom are majoring in music. With its home in the University's beautiful Ferguson Center for the Arts, the Wind Ensemble performs three major concerts a year in addition to performing at special events and ceremonies. The ensemble frequently works with guest composers, conductors and soloists, providing the students challenging repertoire and immersing them in cultures and performance practices from around the world.
The Wind Ensemble's repertoire reflects the standards and expectations found in the world's top music schools and conservatories, and ensemble members enthusiastically embrace their responsibility to the music and to each other. In essence, the Wind Ensemble plays several concerts of challenging and sophisticated repertoire, supports the major events of the University, and does all of this with very limited rehearsal time. The educational purposes of Wind Ensemble are to challenge the University's most advanced music majors, to promote the high musical standards of the department, and to recruit serious and talented music majors. Students can register each semester, but no more than eight credits can be counted toward graduation. Auditions are held each semester to ensure that the members are on top of their game.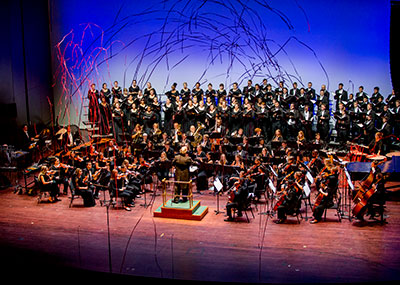 August 23, 2021
The audition includes:
Major scales
Prepared work (the whole piece)
Sightreading
Please email Elise Rose (elise.rose@cnu.edu) to obtain your part of the prepared work.
Also included will be major scales and sight reading.
The Wind Ensemble is a highly visible ensemble that performs approximately once a month. The musicians in this ensemble must be excellent sightreaders, learn music quickly, have strong musical skills and have a voracious appetite for new music. Rehearsals are Tuesdays and Thursdays from 4:30 - 6:20 p.m.
Adams, John
Lollapalooza
Adams, John
Short Ride in a Fast Machine
Alexander, Russell
Belford's Carnival
Alexander, Russell
Memphis the Majestic
Alexander, Russell
Olympia Hippodrome
Alexander, Russell
Patriots of the Potomac
Alexander, Russell
Rival Rovers
Alexander, Russell
The Southerner March
Alexander, Russell 
Colossus of Columbia
Alford, Harry
The Purple Carnival
Alford, Kenneth 
The Thin Red Line
Amis, Kenneth
Driven!
Anderson, Al
Steppin' Round
Arban, Jean/Leidzen
Carnival of Venice
Arnold, Malcolm
H.R.H. The Duke of Cambridge March
Arnold, Malcolm/Paynter
Prelude, Siciliano, and Rondo
Athindorou, Christina
Anchor
Bach, J.S./Hunsberger
Toccata and Fugue in D Minor
Bach, J.S./Grainger
O Mensch, Bewein' Dein' Sünde Gross
Bach, J.S./Bell
Double Concerto for Two Violins in D Minor
Bach, J.S./Hunsberger
Passacaglia and Fugue in C Minor
Bach, J.S./Reed
If Thou Be Near
Bach, J.S./Leidzen
Little Fugue in G Minor
Bach, J.S., trans. Cailliet
Herzlich tut mich verlangen, Fuge g-moll
Bagley, Edwin
National Emblem
Barber, Samuel
Commando March
Barker, Jennifer
Nobody Told Me
Barnes, James
Centennial Celebration Overture
Beethoven, Ludwig van
Three Equale
Beethoven, Ludwig van/Dunnigan
March in F
Bennett, Harold
Military Escort
Benson, Warren
The Leaves are Falling
Benson, Warren
The Solitary Dancer
Berlin, Irving
God Bless America
Berlioz, Hector
March Hongroise
Bernstein, Leonard, trans. Lavender
Symphonic Dances from West Side Story
Bernstein, Leonard/Grundman
Candide Suite
Bernstein, Leonard/Polster
Four Dances from West Side Story
Bernstein, Leonard/Bencriscutto
Profanation
Bernstein, Leonard/Duthoit
Selections from West Side Story
Bernstein, Leonard/Grundman
SLAVA!
Bernstein, Leonard
Prelude, Fugue and Riffs
Bestybaev, Adil
Idee Fixe
Biedenbender, David
Schism
Biedenbender, David
Unquiet Hours
Bielawa, Herbert
Spectrum
Binge, Ronald
Concerto for Alto Saxophone and Band
Bizet, Georges
Canzone del Toreador
Bizet, Georges
Carmen Symphony 
Blanquer, Amando
Concierto para Banda
Bolcom, William
Song
Bonney, James 
Chaos Theory
Bourgeouis, Derek
Serenade
Briggs, Roger
Boogie and Blues
Browne, Matthew
Kill Screen
Bruckner, Anton
Mass in E Minor
Bryant, Steven 
RedLine
Buckley, Lewis
American Portrait
Bukvich, Daniel
Symphony Number 1
Burki, Mario
La Basilica di San Marco
Butans, Peteris
Latgales dziesmas
Carmichael, Hoagy, arr. Peterson
Georgia on My Mind
Casey, James
Glory of Jamestown
Černeckij, Semën Aleksandrovič
The Entry of the Red Army Into Bucharest 
Chaminade, Cecile
Concertino, Op. 107
Chance, John Barnes
Incantation and Dance
Childs, Mary Ellen
Zephyrus
Chobanian, Loris
Armenian Rhapsody for Guitar and Symphonic Wind Ensemble
Chobanian, Loris
Bouquet
Chobanian, Loris
Tango Fantasy
Christofi, Georgios
Psifides
Clarke, Nigel
Samurai
Clausen, René
The Midnight Ride of Paul Revere
Coates, Eric
The Dam Busters
Cook, Christopher
House Music
Cook, Christopher
Prelude
Cook, Christopher
Ride The Wind
Cook, Sean
A Breath of our Inspiration
Copland, Aaron
Variations on a Shaker Melody
Copland, Aaron 
The Red Pony
Cowell, Henry
A Curse and a Blessing
Cowell, Johnny
Roller Coaster
Creatore, Giuseppe
March Electric
Creston, Paul
Concertino
Cross, Travis
Be Thou My Vision
Cupero, Edward Victor
Honey Boys on Parade
D'Addona, Giancarlo Castro
Grand Fanfare
Daugherty, Michael
Niagara Falls
Day, Kevin
Dancing Day
de Haan, Jan
Banja Luka
Di Marino, Roberto
Benacus
de Meij, Johann
Aquarium
de Meij, Johann
Spring
de Nardis, Camille
The Universal Judgment
De Woolfson, Emily
Onward!
Del Tredici, David/Spede
Acrostic Song
Dello Joio, Norman
Scenes from the Louvre
Devroye, Pascal
What an Event!
di Marino, Roberto
Band Overture
Donizetti, Gaetano, arr. Belloli
Verrano a te sull'aure (from Lucretia di Lammermoor)
Draexlmeier, Xaver/Heidler
Konzertstueck fuer Tenorhorn und Blasorchester
Duble, Charles
Bravura
Duffy, Thomas
Snakes
Dugen, David
La Toot Toot Twas
Dunton, Kelijah
City Knights
Eller, Heino
Kodumaine Viis
Elliot, Zo
British Eighth
Erb, Donald 
The Purple Roofed Ethical Suicide Parlor
Ewazen, Eric
Celtic Hymns and Dances
Ewazen, Eric
Fantasia for Seven Trumpets
Ewazen, Eric
Hymn for the Lost and the Living
Farrar, Orion
Bombasto
Fauchet, Paul
Symphonie pour Musique d'Harmonie
Fauré, Gabriel
Chant Funéraire
Fauré, Gabriel
Pavane
Fernandez, Charles
Bachus Illatus
Fernie, Alan
Joy!
Fillmore, Henry
Americans We
Fillmore, Henry
The Circus Bee
Fillmore, Henry
The Footlifter
Fillmore, Henry
The Klaxon
Fillmore, Henry
Rolling Thunder
Fitzpatrick, Craig
Shades of Green
Folio, Cindy
Living Legacy
Forrest, Dan
King of Love My Shepherd Is
Forte, Aldo
Canzonetta for Euphonium and Band
Forte, Aldo
DALI
Forte, Aldo
Dance Suite on Spanish and Latin Rhythms
Freund, Don
Jug Blues and Fat Pickin'
Frometa, Luis Maria/Osuna
Avilena
Fuchs, Kenneth
Christina's World
Fucik, Julius
Herzegowina Marsch
Fucik, Julius/Lake/Fennell
Florentiner March
Galante, Rossano
Red Rock Moutain
Galante, Rossano
Transcendent Journey
Galante, Rossano 
Whispers from Beyond
Galbraith, Nancy
Danza de los Duendes
Gallego, F.J. Martinez
Amigas de "La Armonica"
Ganne, Louis
Marche Lorraine
Gates, George
Sol y Sombra
Gerster, Ottmar
Oberhessische Bauerntaenze
Gershwin, George/Hunsberger
Rhapsody in Blue
Gillingham, David
Concerto for Four Percussion and Wind Ensemble
Gillingham, David
Concerto for Horn and Symphonic Band
Gillingham, David
Waking Angels
Gillis, Don
Tulsa
Gilmore, Bernard
Five Folk Songs for Soprano and Band
Ginastera, Alberto  
Danza Final
Gjeilo, Ola
Meridian
Gjeilo, Ola
Sanctus
Gjeilo, Ola
Serenity
Glazunov, Alexander
Rêverie, Op. 24
Gliere, Reinhold
Russian Sailors' Dance
Glinka, Mikhail
Ruslan and Lyudmila
Goldman, Edwin
Cheerio
Goldman, Edwin
The Chimes of Liberty
Goldman, Edwin
On the Mall
Gorb, Adam
Adrenaline City
Gorb, Adam
Yiddish Dances
Gottry, Josh
Transitions
Gotkovsky, Ida 
Poeme du Feu
Gould, Morton
Derivations for Clarinet and Band
Grafulla, Claudio
Washington Grays
Graham, Peter
The Red Machine
Grainger, Percy
Bell Piece
Grainger, Percy
Children's March
Grainger, Percy
Colonial Song
Grainger, Percy
Country Gardens
Grainger, Percy/Sousa
Country Gardens
Grainger, Percy
The Gum Suckers March
Grainger, Percy
Irish Tune from County Derry and Shepherd's Hey
Grainger, Percy
Molly on the Shore
Grainger, Percy
Ye Banks and Braes O' Bonnie Doon
Graybill, Jonathan
Stone and Twilight
Green, George
Fluffy Ruffles
Green, Joseph/Cahn
Xylophonia
Gregson, Edward
Celebration
Gregson, Edward
Concerto for Piano and Wind
Gulyas, Laszlo
Music from Szek
Hailstork, Adolphus
American Guernica
Hanson, Shelley
Dances with Winds
Hanson, Shelley
Islas y Montanas
Harbinson, William
Sparkle
Hazo, Samuel
Blue and Green Music
Hazo, Samuel
Ride
Herman, Jerry
Hello, Dolly!
Hernandez, Rafael
El Cumbanchero
Hesketh, Ken
Infernal Ride
Hidas, Frigyes
Capriccio
Hindemith, Paul
Geschwindmarsch
Hindemith, Paul
Konzertmusik für Blasorchester, Op. 41
Hindemith, Paul
Symphonic Metamorphoses
Hindemith, Paul
Symphony in B flat
Hirsch, Nurit/arr. Leavitt
Bashana Haba'ah
Hirsch, Nurit/arr. Hosay
Shirat Dvora
Hoffeditz, Marc
Tides of Change
Holsinger, David
Havendance
Holsinger, David
Texas Promenade
Holst, Gustav
First Suite in Eb
Horovitz, Joseph
Bacchus on Blue Ridge
Hosay, James
1607-The Dream Comes Alive
Hosay, James
A Time for Heroes
Howe, Julia/Wilhousky
Battle Hymn of the Republic
Huff, Will
The Squealer
Hulse, Brian
Concerto for Piano and Symphonic Winds
Hummel, Bertold
Symphonische Ouverture
Hunsberger, Donald
Dancin' into the '20's
Husa, Karel
Cheetah
Husa, Karel
Music for Prague 1968
Husa, Karel
Smetana Fanfare
Iannaccone, Anthony
After a Gentle Rain
Ives, Charles
Circus Band March
Ives, Charles/Sinclair
Country Band March
Ives, Charles
Fugue in C
Ives, Charles
They are There!
Ives, Charles
Variations on America
Iowa Band Law
Karl King
Jacob, Gordon
The Canterbury Flourish
Jacob, Gordon
William Byrd Suite
Jager, Robert 
Esprit de Corps
James, Harry
Concerto for Trumpet
Janacek, Leos
Capriccio
Jenkins, Joseph Willcox
American Overture for Band
Jewell, Fred
"Battle Royal" March
Jewell, Fred
E Pluribus Unum
Jewell, Fred
High and Mighty
Jewell, Fred
Miss Trombone
Jewell, Fred
The Outlook
Jewell, Fred
The Screamer
Kabelevsky, Dmitri/Hunsberger
Overture to Colas Breugnon
Kalamenios, Apollon
The Impressive Journey
Kask, Ott
Puhu tuul
Kask, Ott (arr)
Targa rehealune
Kennan, Kent
Night Soliloquy
Khachaturian, Aram
Armenian Dances
Khachaturian, Aram
To the Heroes of the Patriotic War
King, Karl
Circus Days
King, Karl
Cle Elum Eagles
King, Karl
Kentucky Sunrise
King, Karl
The Melody Shop
King, Karl
Robinson's Grand Entree March
King, Karl
Rough Riders
Kling, H.
Two Little Bulfinches
Klohr, John
The Billboard
Kull, Raimond
Tarantella
Kurka, Robert
Good Soldier Schweik Suite
Lankester, Coby
Les Papillons
Latham, William
Serenade for Band
Latham, William
Three Chorale Preludes
Lauridsen, Morten/Reynolds
O Magnum Mysterium
Lehar, Franz
Tace il Labbro
Lehar, Franz
Romanza della Vilja
Lincke, Carl 
Berliner Luft
Lincoln, Harry
Repasz Band
Linjshooten, Henk
Overture 2000
Little, David T.
East Coast Attitude
Lo Presti, Ronald 
Elegy for a Young American
Mackey, John
Asphalt Cocktail
Mackey, John
Liminal
Mackey, John 
Red Line Tango
Mackey, John
Sasparilla
Mackey, John
The Night Garden
Mackey, John
This Cruel Moon
Makris, Andreas
Aegean Festival Overture
Marais, Marin
Le Basque
Marlatt, David (arr) 
La Virgen de la Macarena
Márquez, Arturo
Danzón No. 2
Mavropoulo, Spyros
Memories of Cyprus
McAllister, Scott
AMP
McAllister, Scott
Freebirds
McAllister, Scott
Popcopy
McAllister, Scott 
Gone
McBeth, W. Francis
Kaddish
McBeth, W. Francis
Of Sailors and Whales
McCoy, Earl
Lights Out
McTee, Cindy
Circuits
Melillo, Stephen
A Walk on the Water
Melillo, Stephen
David
Melillo, Stephen
Honor, Courage, Commitment
Melillo, Stephen
One Moment to Eternity
Melillo, Stephen
Without Warning
Mennin, Peter
Canzona
Mercury, Freddie
Bohemian Rhapsody
Mertens, Hardy
Drie Ventielkes
Mertens, Hardy
Lest We Forget
Mertens, Hardy
Xenia Sarda
Metz, Ken
Calliope
Miller, Thomas
Suite from The Hunchback of Notre Dame
Milner, Barry
Serenade
Mohanty, Vaibhav
Altitude
Moncho, Vicente
de Tango
Monti, Vittorio
Czardas
Morricone, Ennio
Gabriel's Oboe
Narro, Pascual Marquina
Espana Cani
Navarro, Oscar
La Mosca
Navarro, Oscar
Paconchita
Nelson, Ron
Aspen Jubilee
Nelson, Ron
Passacaglia
Nelson, Ron
Rocky Point Holiday
Nelybel, Vaclav
Trittico
Nixon, Roger
Fiesta del Pacifico
Nixon, Roger
Reflections
Nowlin, Ryan
Fanfare: A Vision and a Dream
Omiccioli, Nick
[fuse]
Oquin, Wayne
A Solemn Place
Pascual-Vilaplana, Jose Rafael
Yakka
Padivy, Karol
Rumanian Dances
Paganini, Niccolo
Moto Perpetuo
Peck, Russell
Cave
Perik, Johan
Duchi Meringue/El Perico
Perrine, Aaron
Temperance
Persichetti, Vincent
Chorale Prelude: Turn Not Thy Face
Persichetti, Vincent
O Cool is the Valley
Persichetti, Vincent
Parable Nr. 9
Persichetti, Vincent
Psalm for Band
Persichetti, Vincent
Serenade
Persichetti, Vincent
So Pure the Star
Persichetti, Vincent
Symphony for Band
Persichetti, Vincent 
Chorale Prelude: O God Unseen
Perkins, Andrew
Clutch
Pettis, John
Bugle Call Rag
Pilsner, Chris
Dum Spiro Spero
Pitts, William
Auguries of Innocence
Ploom, Rein
Estonian Rhapsody
Prima, Louis
Sing, Sing, Sing
Prokofieff, Sergei
Athletic Festival March
Prokofieff, Sergei
March, Op. 99
Pryor, Arthur/Pearson
Blue Bells of Scotland
Pryor, Arthur
The Whistler and His Dog
Puts, Kevin
Network
Raborg, Michael
Midsummer
Raik, Pritt
Alkusoitto
Raik, Pritt
Moonlight
Rannap, Rein
The Last Days of Winter
Ratzek, Walter
Deutsche Volkslieder
Reed, Alfred
Armenian Dances, Part I
Reed, Alfred
El Camino Real
Reed, Alfred
Festive Prelude
Reed, Alfred
Serenade
Reed, Jacob
Ignis Fatuus
Reed, H. Owen
La Fiesta Mexicana
Reinl, Franz
Heldische Sinfonie
Respighi, Ottorino
Huntingtower Ballad
Rimsky-Korsakov, Nicolai/Leidzen
Procession of the Nobles
Rimsky-Korsakov, Nicolai
Variations on a Theme of Glinka
Ring, Gordon
MetroDance
Rorem, Ned
Traffic
Ros, Sigur
Ara Batur
Roszell, Patrick
Carrickfergus
Rudin, Rolf
Aufbruch
Rudin, Rolf
Bacchanale
Rudin, Rolf
. . . bis ins Unendliche . . .
Rudin, Rolf
Lied Ohne Worte
Rudin, Rolf
Der Traum des Oenghus, Part I
Rudin, Rolf
Die versunkende Stadt
Rudin, Rolf
Ein Wellenspiel
Rudin, Rolf
Sechs Tanze
Runestad, Jake
Let My Love Be Heard
Rutter, John, arr. Noble
Feel the Spirit
Ryden, William
Galloping Ghosts
Sager, Carol Bayer and David Foster, arr. Hayes
The Prayer
Sain, James Paul
Flash Point
Saint-Saens, Camille
Orient et Occident
Saint-Saens, Camille/Frackenpohl
Pas Redouble
San Miguel, Mariano
La Oreja de Oro
Saucedo, Richard
Windsprints
Scaltritti, Silvano  
Inno di Giubilo
Scheffer, Pi
Fiesta cu tres Banda
Schmidt, Hugo
Die Teufelszunge
Schoenberg, Arnold
Theme and Variations, Op. 43a
Schreiner, Alexander
Immer Kleiner
Schuller, Gunther
Tribute to Rudy Wiedoeft
Schuman, William
When Jesus Wept
Schuman, William
Be Glad Then, America
Schuman, William
Chester
Schuman, William
George Washington Bridge
Schwantner, Joseph
In evening's stillness . . .
Seitz, Roland
March Grandioso
Selim, Hayat
One World or Another
Shaffer, David
Dominion of the Sky
Sheldon, Robert
A Longford Legend
Shostakovich, Dmitri/Reynolds
Folk Dances
Shostakovich, Dmitri/de Meij
Jazz Suite No. 2
Siebert, Edrich
Three Jolly Sailormen
Silcher, Friedrich
So nimm denn meine Hände
Simon, Carlos
Sweet Chariot
Smith, Claude T. 
Three Contrasts for Solo Horn and Wind Ensemble
Smith, Robert W.
In a Gentle Rain
Spittal, Robert
Prelude and Scherzo
Sousa, John Philip
The Black Horse Troop
Sousa, John Philip
The Diplomat
Sousa, John Philip
Easter Monday on the White House Lawn
Sousa, John Philip
El Capitan
Sousa, John Philip
Fairest of the Fair
Sousa, John Philip
Golden Jubilee
Sousa, John Philip
Hands Across the Sea
Sousa, John Philip
Nobles of the Mystic Shrine
Sousa, John Philip
Nymphalin
Sousa, John Philip
Powhattan's Daughter
Sousa, John Philip
The Stars and Stripes Forever
Sousa, John Philip
Washington Post
Sousa, John Philip
King Cotton
Sousa, John Philip
The Invincible Eagle
Sousa, John Philip
The National Game
Sousa, John Philip
On the Tramp
Sousa, John Philip
Espirit du Corps
Sousa, John Philip
Nymphalin
Spaniola, Joseph
Escapade
Sparke, Philip
Barn Dance and Cowboy Hymn
Sparke, Philip 
The Sun Will Rise Again
Sparke, Philip
Theatre Music
Stamp, Jack
Cloudsplitter Fanfare
Stokes, Harvey
Triumphant Men
Strauss, Richard
Parade-Marsch Nr. 1
Stravinksy, Igor
Circus Polka
Strommen, Carl
Prairie Song
Stuart, Hugh
Three Ayres from Gloucester
Stylianou, Tasos
Procession
Surinach, Carlos
Ritmo Jondo
Susato, Tielman, arr. Dunnigan
The Danserye
Tamberg, Eino
Sinfonische Taenze
Tamm, Eduard
Kalev ja Linda
Tamm, Eduard
Dream in the Train
Tatebe, Tomohiro
Suite on Celtic Folk Songs
Taylor, Clifton
A Lark in the Clear Air
Tchesnokov, Pavel/Erickson
Salvation is Created
Tchaikovsky/Cramer
Dance of the Jesters
Teike, Carl
Alte Kameraden
Tfirn, Maxwell
Foundling
Tfirn, Maxwell
When to Look at the Loss of Humanity
Thommessen, Olaf
Stabsarabesk
Ticheli, Frank
Amazing Grace
Ticheli, Frank
Blue Shades
Ticheli, Frank
Nitro
Toutant, William P.
I Tego Arcana Dei
Traditional Spanish La Virgen de la Macarena
Turrin, Joseph
Fandango
Vähi, Peeter
Between Heaven and Earth
Van der Roost, Jan
Puszta
Van der Roost, Jan
Mercury
Vaughan Williams, Ralph
Flourish for Wind Band
Vaughan Williams, Ralph
Folk Song Suite
Vaughan Williams, Ralph
Sea Songs
Vaughan Williams, Ralph/Reed
Sine Nomine
Vaughan Williams, Ralph
Toccata Marziale
Verdi, Giuseppe
Di Provenza il mar il suol
Wagner, Josef
Einzug der Dorfmusik
Wagner, Joseph/Glover
Under the Double Eagle
Wagner, Richard
Huldigungsmarsch
Wagner, Richard
Overture to Rienzi
Wagner, Richard
Trauermusik
Waignein, Andre
Rhapsody for Fluegelhorn and Band
Waignein, Andre
Three Movements for Piano and Symphonic Band
Walczyk, Kevin
Eloi, Eloi
Ward, Samuel
Dragon America, the Beautiful
Warren, George William, arr. McDonald
God of Our Fathers
Wasson, John
Curtain Call
Weatherly, Frederick
Danny Boy
Webb, Jimmy/arr. Kadlek
MacArthur Park
Webber, Andrew/Barker
Phantom of the Opera
Weil, Kurt
Das Berliner Requiem
Weil, Kurt
Threepenny Opera
Werle, Floyd (arr.)
The Golden Age of the Xylophone
Whitacre, Eric
Equus
Whitacre, Eric
Godzilla Eats Las Vegas!
Whitacre, Eric
Lux Aurumque
Whitacre, Eric
Noisy Wheels of Joy
Whitacre, Eric
October
Whitacre, Eric
The Seal Lullaby
Whitacre, Eric 
Sleep
White, Joseph Pollard
Floating Bridge
Wilhousky, Peter
Battle Hymn of the Republic
Williams, Clifton
Caccia and Chorale
Williams, Clifton
Fanfare and Allegro
Williams, Clifton
Pastorale
Williams, Clifton
The Sinfonians
Williams, Clifton
Symphonic Dance No. 3
Williams, John
Viktor's Tale
Wilson, Dana
Vortex
Womack, Donald
Pearl
Yagisawa, Satoshi
Hymn to the Sun With the Beat of Mother Earth
Yagisawa, Satoshi
Like the Eagle, We Soar and Rise
Yagisawa, Satoshi
Let's Have Hope for Tomorrow
Young, Charles
Tempered Steel
Zaninelli, Luigi
Five American Gospel Songs for Soprano and W.E.
Zaninelli, Luigi
Three Dances of Enchantment
Zappa, Frank
Dog Breath Variations/Uncle Meat
Zdechlik, John
Celebrations
Zdechlik, John
Mother Machree