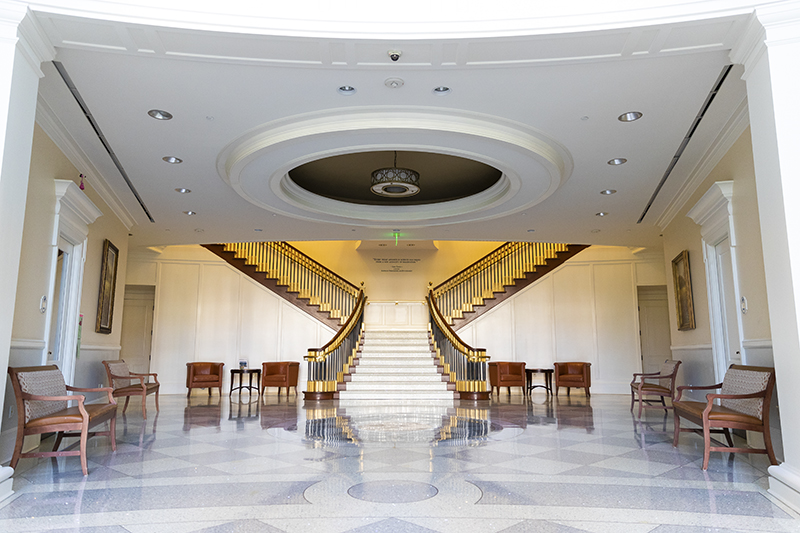 Read time:
---
Students, faculty and staff in Forbes Hall will have more opportunities to recycle thanks to $6,000 from the PepsiCo Recycling Zero Impact Fund.
The grant will support projects developed by the Office for Sustainability in partnership with Plant Operations. Beginning this fall, modifications will be made to containers within the building in order to pair trash containers with recycling receptacles.
Research shows that when a recycling option is adjacent to trash, more recyclable items are placed in the correct container. The changes will be made based on data collected after similar modifications were successfully made to library recycling bins.
The grant will also fund QR code stickers that link to information about what can and cannot be recycled; housekeeping staff will help collect data to assess the stickers' efficacy. Funds are also earmarked for student participation in a conference to present the findings.
"Projects like this one really allow us to take advantage of being in an institution of higher education and turn our sustainability progress into learning opportunities for our students. It's a win-win-win situation that shows when students, faculty and staff work together we can make great things happen," said Jen Jones, sustainability coordinator and lead on the project. Former student sustainability ambassador James Duffy '21 helped secure the grant and Allison Burbach '23 will be the student project lead this academic year.
PepsiCo Recycling annually awards Zero Impact Fund grants to universities in order to create or strengthen green initiatives on campus.
---