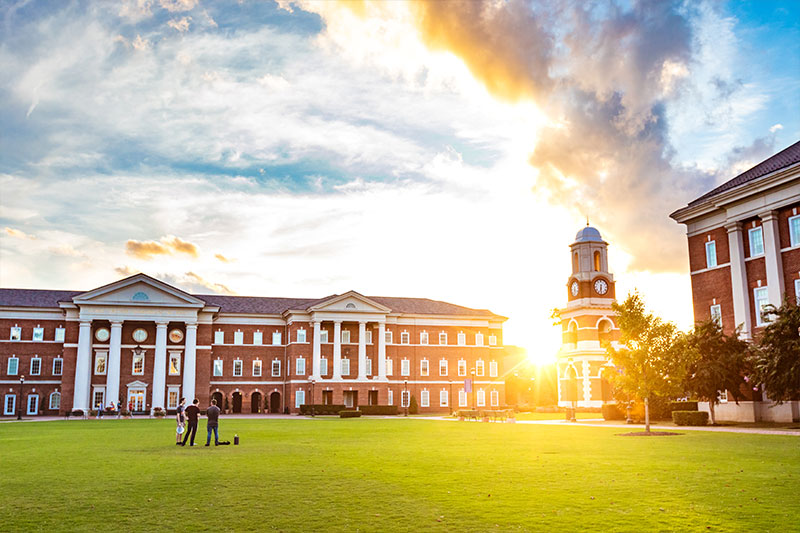 Read time:
---
A new scholarship at Christopher Newport University will honor the memory of George P. Floyd.
It is a substantive step in the university's response to what President Paul Trible described as "a defining moment for our campus and country."
The scholarship stems from a challenge issued at a memorial service for Floyd – a Black man who was killed by police in May of 2020. His death sparked a national outcry for renewed attention to social justice, equity and inclusion, and policing. Speaking at the memorial service, North Central University President Scott Hagan challenged every college to establish an undergraduate scholarship to honor the memory of Floyd and to contribute toward the educational promise of aspiring young Black Americans. Christopher Newport is meeting that challenge. With an initial leadership gift from Distinguished Professor Dr. Lisa Spiller, the university has created the Inclusive Excellence Scholarship.
"We invite support from all members of the Christopher Newport community and we will include the scholarship as a priority in fundraising initiatives throughout the year," said Vice President for University Advancement Adelia Thompson. "This is an opportunity for all of us to make a difference in the lives of outstanding young people. I can't wait to meet the first Inclusive Excellence Scholar."
Click the button below to contribute to this scholarship.
The announcement of the scholarship follows the appointment of Dr. Angela Spranger as the university's chief diversity, equity and inclusion officer.
"The recipients of the Inclusive Excellence Scholarship will be supported as they pursue their education but their very presence here will enrich all of us," Spranger said. "Everyone benefits from diversity, equity and inclusion efforts. Everyone. And the whole becomes greater than the sum of its parts. Our university statement on diversity points out that our community includes individuals with diverse worldviews, identities and values. And now we are making the concerted effort to live out our institutional values."
The scholarship will be awarded to full-time undergraduates enrolled or planning to enroll at Christopher Newport who come from under-represented groups and will contribute to the diversity of the campus community. Financial need and demonstrated commitment to service, honor, inclusion and diversity, and social equity will be important considerations.
The scholarship will be an important potential resource for Community Captains – a college preparatory program for high school students that Spranger will direct. It was launched last year with Newport News Public Schools.
"We are making history at this university, right now," Spranger said. "We are laying the groundwork for our students to continue going out into the world to offer inspiring leadership."
---