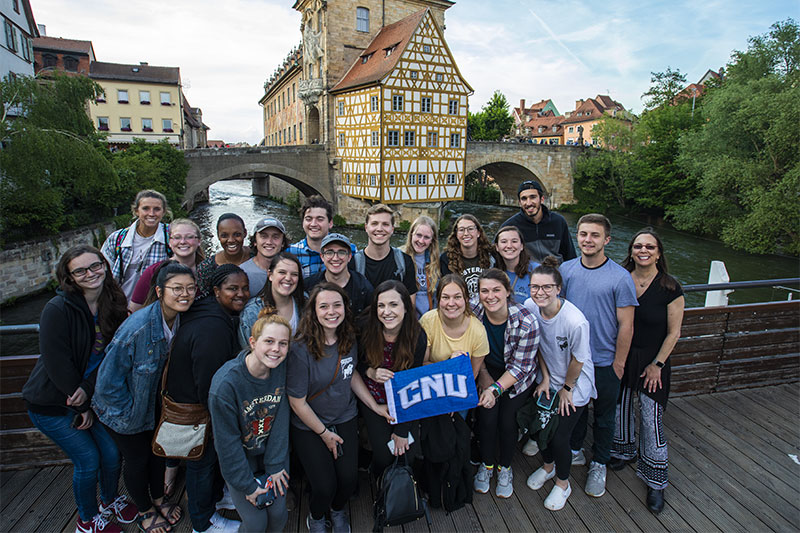 Read time:
---
Christopher Newport ranks among the top schools in the U.S. for participation in study abroad, according to the new 2020 Open Doors report by Institute for International Education and U.S. Department of State.
Four hundred thirteen Captains studied abroad in the 2018-19 school year, ranking Christopher Newport 29th in the country among master's degree-granting institutions.
"Study abroad is a way for our students to truly step out of their comfort zone," said Mandi Pierce, director of study abroad and international programs. "It's not just that they're learning in a classroom. It's a 24-hour experience where they're always learning something. I'm so proud we have so many Captains who have successfully studied abroad and can't wait to resume our programs."
In the 2018-19 academic year, Captains studied in 40 countries across six continents, learning with Christopher Newport faculty or through programs with other institutions.
The top destination was the CNU in Scotland program, where students spend the spring semester in Glasgow and study alongside Scottish students and faculty. England, the Netherlands and France were also quite popular. Majors ranging from neuroscience to marketing to music were represented.
The Office of Study Abroad is accepting applications for upcoming sessions and continues to evaluate the global situation due to COVID-19.
---