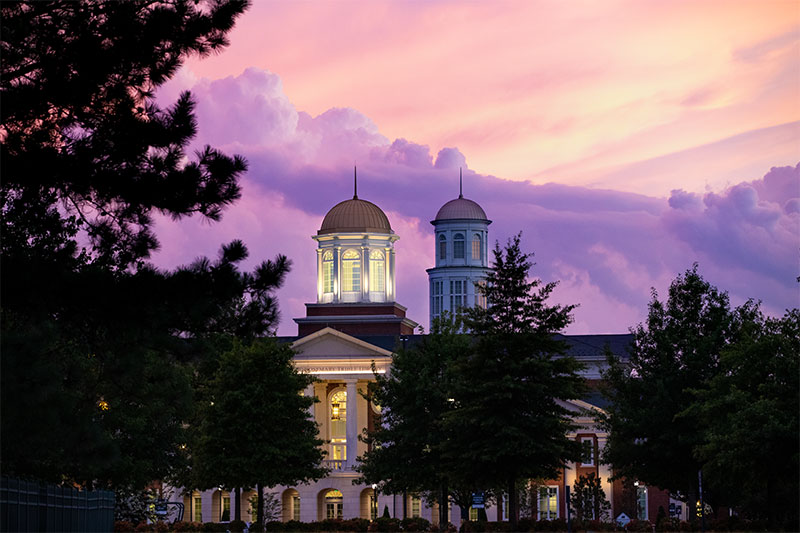 Read time:
---
The Paul and Rosemary Trible Library is the best college library in Virginia and the Joseph W. Luter, III School of Business is among the best in the nation, according to new rankings.
The library was featured by Intelligent.com in its new rankings of Virginia universities.
The website said it was impressed by the library's "traditional yet innovative qualities" and the "intentionality Christopher Newport puts behind its intellectual center."
The honor is the latest accolade for the library. A photo of the new-yet-traditionally designed Rosemary Trible Reading Room was recently featured on the cover of a national magazine for college librarians. The library, with more than a million volumes, is a founding member of the Virtual Library of Virginia and offers students access to collections on the level of a major research university.
***
The Luter School of Business is ranked No. 19 in the nation in a new list of the Best Bachelor's Degrees in Business published by Study.com.
"To compile this list we considered hundreds of universities across the country and selected Christopher Newport University based on academic and career resources, the quality of education, faculty, and more," according to the website.
Study.com's description emphasized Luter's experiential and service-learning initiatives and the Luter Signature Program, which helps students build the personal and professional soft skills necessary for success.
Luter was one of three Virginia institutions in the Study.com top 20 that also includes Indiana University, the University of Kentucky, the University of Oklahoma and other nationally prominent universities.
A variety of information was used to determine the Study.com rankings, including the assortment of programs offered, specialization options, hands-on teaching experiences, extracurricular opportunities and general school statistics provided by the U.S. Department of Education.
---