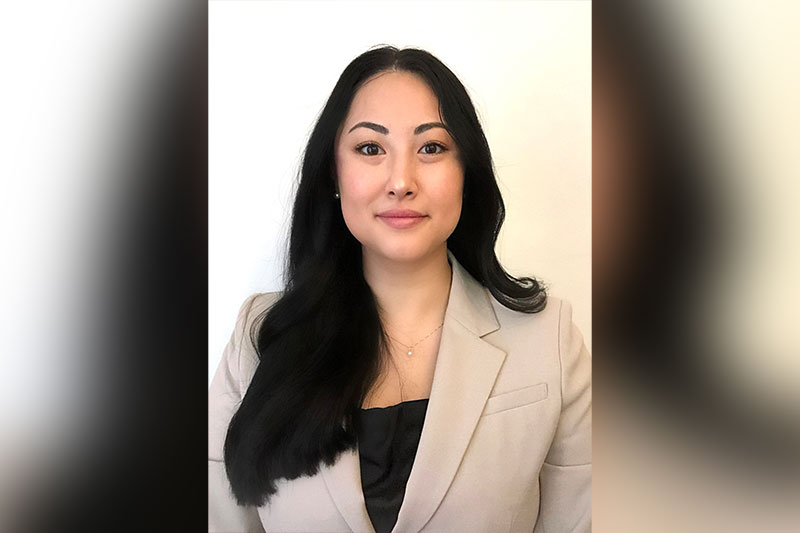 Read time:
---
A few years into her job as a government contractor, Natasha Hansen '15 decided to get out of her comfort zone and volunteer – something she learned a lot about during her time at Christopher Newport.
As a Captain, she was deeply involved in campus activities and organizations, including serving in various positions within Gamma Phi Beta, the Office of Student Activities, the Office of Residence Life, the Residence Hall Association, the Student Honor Council and others.
She maintained those obligations as she majored in political science and minored in business administration and U.S. national security studies.
"I learned that living a life of significance means getting involved, getting out of your comfort zone and raising your hand," she said about her time at Christopher Newport.
After graduation, she joined Science Applications International Corporation (SAIC) as an intern in a technical role which quickly led to a full-time position. Now, she's a contractor at SAIC where she helps lead quality assurance programs for the Department of State.
She then decided to get involved in the community in the same way as she had on campus. She learned about the company's Business Resource Groups (BRGs). They are volunteer-based and help foster a more diverse and inclusive workplace for SAIC's 26,000 employees. She quickly signed up as a member of the Women's BRG and now serves as its national co-director.
"We focus on women's equality and on providing resources and professional development opportunities to help tackle some of the issues women face," she said. "We have an important purpose at our company, and I'm extremely proud to actively help shape my company's culture."
In her first year as co-director, she created a host of events to celebrate Women's History Month. She has received other accolades from SAIC, including being the 2019 SAIC CEO Award recipient for performance in financial excellence. In 2020, she was praised by her State Department customers for her leadership and guidance.
"My CNU experience made a huge impact on how I choose to live my life today," Hansen said. "Being an active member of the CNU community taught me a series of mini lessons in grit, grace and that opportunities are often disguised as challenges."
---