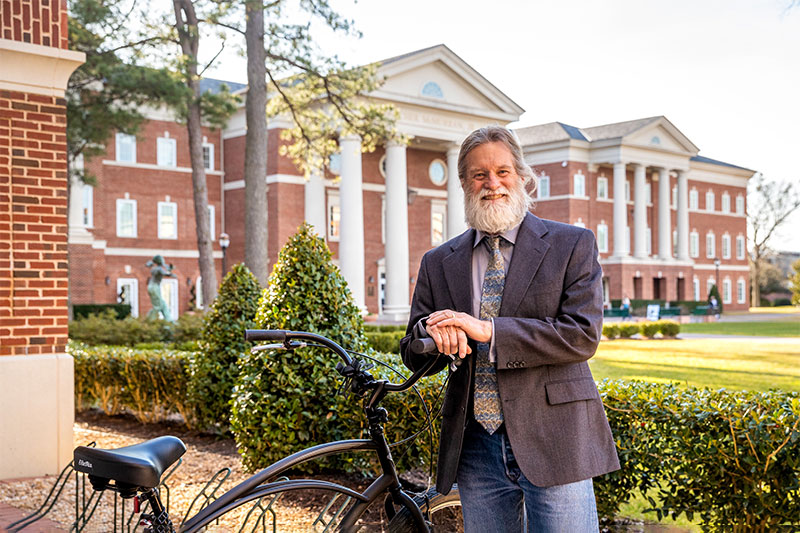 Read time:
---
Since 2002, students have accompanied Dr. Kip Redick '88 on the Appalachian Trail.
As they hike the trail and explore the wilderness, they help contribute to Redick's research and scholarship focusing on the interpretation of long-distance hiking as a form of pilgrimage. He regularly uses the outdoors as a classroom, and has expanded trips to include other trails, wilderness and traditional pilgrimage routes, such as the Camino de Santiago and in Israel.
"I'm particularly drawn to the outdoor environment," he said. "I don't just see a bunch of trees, but each individual tree which is unique in its own way. I like to be outside with these good things."
Redick earned his bachelor of arts in philosophy from Christopher Newport, and then earned his master's in biblical studies and doctorate in communication studies from Regent University. He has taught at Christopher Newport since 1991, and currently serves as chair of the Department of Philosophy and Religion.
Redick is the recipient of the 2020 Alumni Society Award for Excellence in Teaching and Mentoring, the first alumnus to receive the accolade.
Redick sat down at nearby Noland Trail to reminisce about his time at Christopher Newport, his philosophy on teaching and why he feels drawn to nature:
---