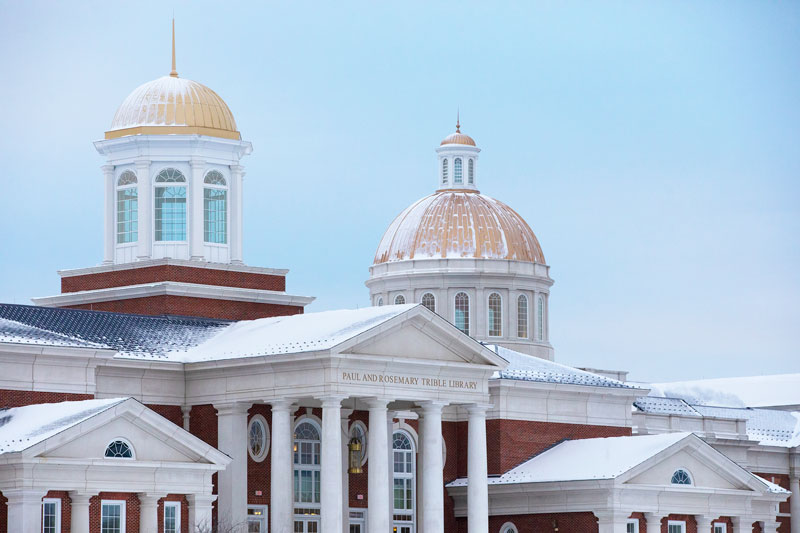 Read time:
---
The search for the sixth president of Christopher Newport University is moving into a new stage. At the February 4 Board of Visitors meeting, the board defined the official scope of the Presidential Search Committee's duties. With the guidance of recruiting firm Buffkin Baker, the committee will now begin the formal recruitment of a candidate who will build on the vision and values established over the past 25 years, while also looking to the future.
Over the next two months, the committee will gather input and perspectives from the Christopher Newport community through active listening sessions, surveys and outreach. The mission is to be inclusive and provide venues for faculty, staff and students to participate and be heard as the committee crafts the leadership profile for the next president.
"The search committee will meet frequently to refine the presidential search process and timeline, host listening forums, review input, develop the leadership profile of the next president and begin the formal recruitment of our sixth president," said Robert R. "Bobby" Hatten, committee chair and rector of the Board of Visitors. "A presidential search webpage has been launched to keep the university community informed of progress, share information, solicit input and feedback, and detail the policies and principles guiding this search."
The Presidential Search Committee includes 16 members chosen from among Christopher Newport faculty, staff, alumni, current and former Board of Visitors members, and students. The committee will develop a candidate pool that reflects a full array of backgrounds, experiences and perspectives, and possesses the passion and strategic vision to lead Christopher Newport into the future.
President Paul Trible announced last September that he would retire at the end of the current academic year. He will take on the role of chancellor next year, and Chief of Staff Adelia Thompson will serve as interim president until a new president takes office in August 2023.
The next meeting of the Presidential Search Committee is Friday, March 11, at 9:30 a.m., in the David Student Union Board Room.
---