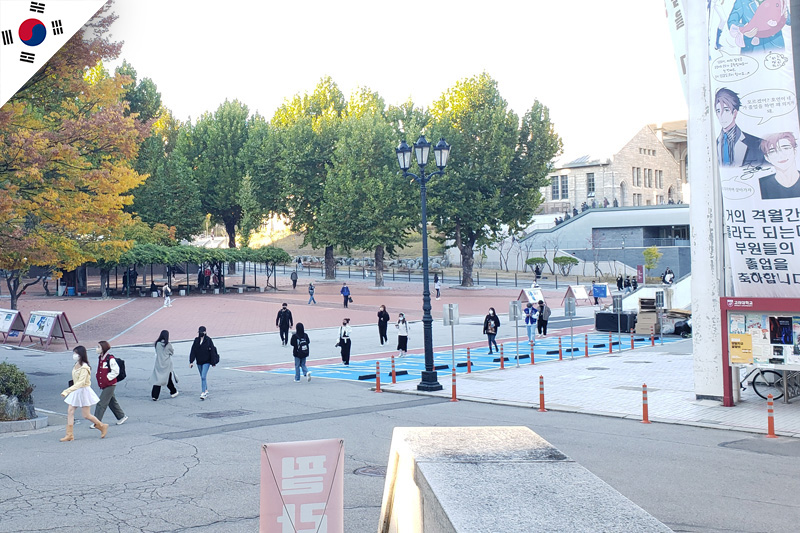 Read time:
---
A few weeks ago there was a club fair at the university. It felt a bit similar to the one at CNU, but there was a lot more to do at the Korea University club fair. While the clubs at CNU mostly offer merch rather than activities, the clubs at KU were the other way around.
I got to shoot at a target for the Rifle club(it was plastic of course), take a quiz for the Anime and Manga club, and I even got to throw somebody on the mat for the Teakkyang club (traditional Korean martial arts). There was even a wine club, but the members drank all of the alcohol before I got to the tent.
The club fair lasted around 3 days, with different clubs rotating the tents throughout the day. There was a stage in the middle of the plaza and different performances happened when the club fair lasted into the night. On the first night, the KU Dance club performed a kpop and hip hop routine and on the second night, different bands and singers performed a concert onstage.
It was really fun to see the different clubs of KU and to try out all the fun things at the fair. I ended up joining the Teakkyang club and I got to meet some really cool people there. So, if you are ever looking for activities to do while studying abroad, I suggest you check out the club fair.
---
Read more of Abigail's experiences
---