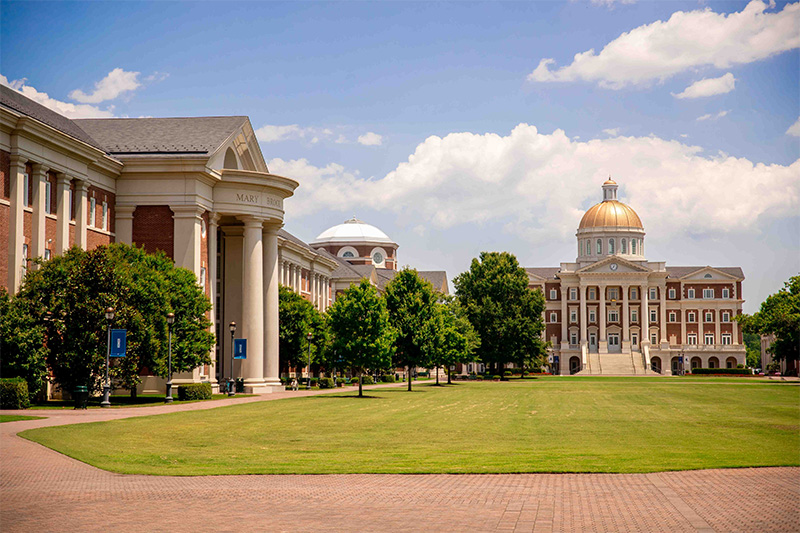 Read time:
---
Christopher Newport's excellence in teaching and student success has been recognized by the University's accreditor, The Southern Association of Colleges and Schools Commission on Colleges ( SACSCOC).
Accreditation is awarded every ten years, but at midpoint, universities are required to submit a 5th Year Interim Report, which Christopher Newport submitted in March.
Christopher Newport received the exciting news that not only does it meet SACSCOC's strong accreditation standards at this midpoint, but accreditation has been awarded without the need for additional follow-up reporting.
The reaffirmation without follow-up is impressive, according to Provost Quentin Kidd: "This 5th year report with no additional reporting required is a strong external validation that the education we offer at Christopher Newport meets the highest standard expected of our external accrediting agency."
SACSCOC's standards have a "well earned reputation for being the most strict", says Dr. Jason Lyons, Associate Provost for Assessment and Accreditation. Having the accreditor not request any additional information, Lyons adds, "is significant and speaks to our success."
Accreditation is necessary to receive Title IV funds (financial aid), transfer credit to other institutions or to obtain professional licensure. Christopher Newport successfully completed its last decennial reaffirmation in 2017. Accreditation confirms that the quality of instruction meets the 72 standards set by SACSCOC in coordination with the U.S. Department of Education.
Christopher Newport's Fifth Year Interim Committee for accreditation included Dean Nicole Guajardo and Dean Lori Underwood, Bill Connell, David Heddle, Jason Lyons (chair), Tressa Aulenbach, Elissa Mena, Julianna Wait, Erica West, Evanne Raible, Ashleight Andrews, Katie Wellbrock, Scott Gesele, Michaela Meyer and Rachel Smith.
---