In January 2019, the Reiff Center announced a new partnership with the international NGO Counterpart International. Throughout 2019, Reiff Center students will be publishing a new blog series on Counterpart's website, providing policy recommendations on topics important to Counterpart's program portfolio based on the unique perspectives and experiences of these up-and-coming international development practitioners.
The Reiff blog series will focus on Counterpart's projects in Afghanistan and Bangladesh specifically and explore a range of timely socio-political challenges – from youth radicalization to extremism, to violence against women and the effects of water logging. Each blog will consider the role of civil society and government in addressing challenges, discuss existing relevant policies and systemic gaps, and provide recommendations for how the international development community can better support reforms.
"The Future of Afghanistan Lies in the Hands of its Youth" by intern Elizabeth Fix
"Afghanistan's Technology Boom" by intern Samantha Untiedt
| | |
| --- | --- |
| Dr. Theodore R. Reiff is a retired physician, medical educator, researcher and founding president of the Genocide Education Project. He is a scholar in residence at Christopher Newport University and an expert on Nazi medical practices and an advocate for ethics in health care. He is the author of multiple articles on the subject of ethics and health care.  | |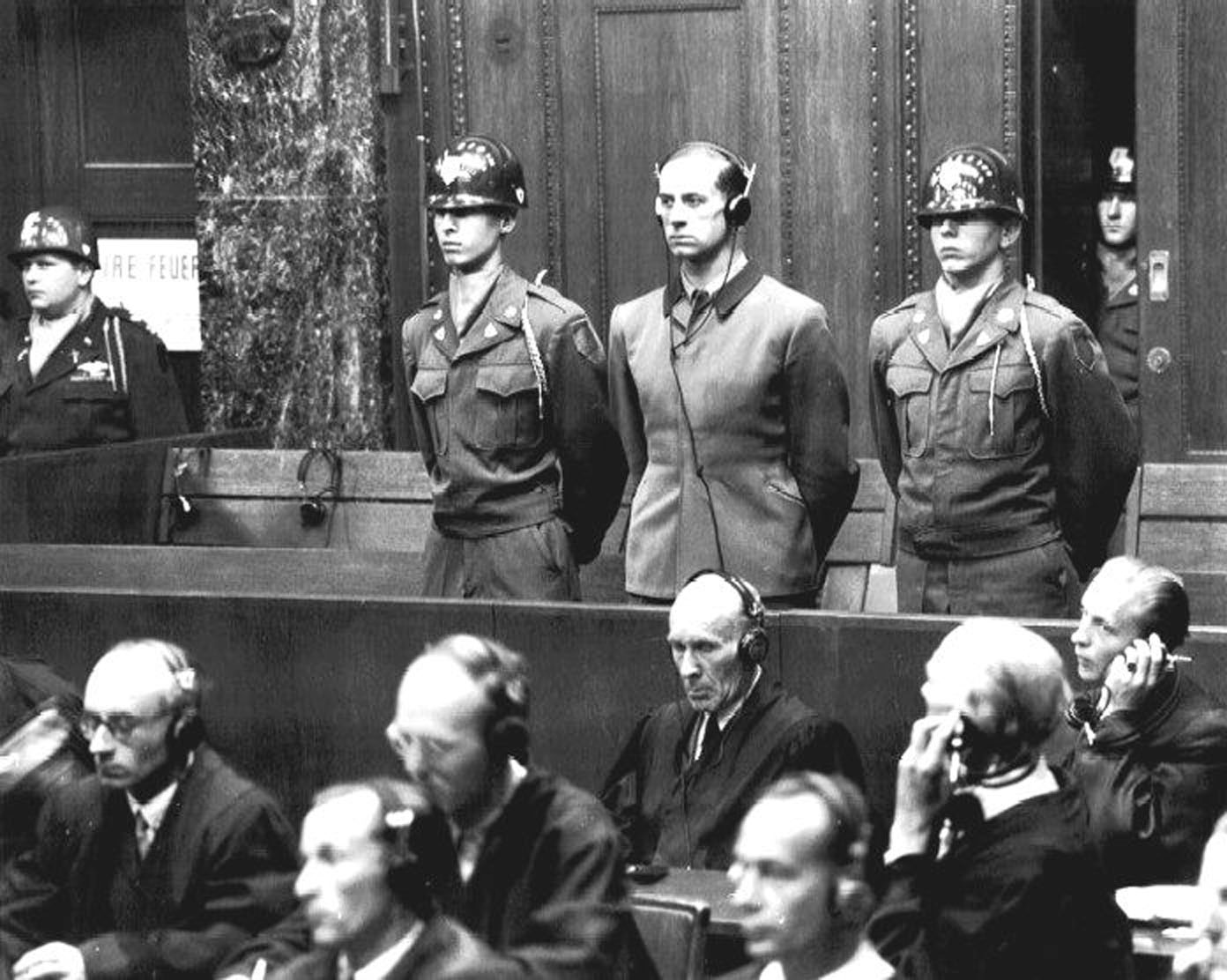 From the With Good Reason website:
"In the late 19th century, German medical practices were considered to be the best in the world. But by the start of World War II, German physicians were directly involved in the mass killings of the Holocaust. Theodore Reiff (Christopher Newport University) looks at the subversion of German doctors in the Nazi era."
The picture shows Karl Brandt, Adolf Hitler's personal physician, at the U.S. War Crimes Tribunal at Nuremberg in 1946.